Write an A+ Interview Paper Using Our Tips and Examples
06 September, 2021
13 minutes read
Author: Josh Carlyle
You will quickly find yourself with your back to the wall once your teacher assigns you an interview paper. Studying is often a headache by itself, and now you have to conduct interviews. Worse yet, you probably have no idea how you can do this. Luckily, we will tell you how to write an interview paper step by step in this comprehensive guide. So prepare your favorite drink and learn how to write a top-notch interview paper.
What is an Interview Paper?
An interview paper provides an expert opinion on a specific issue. In essence, it is an interview transcript inserted somewhere between the introduction and conclusion of an academic piece.
How long should it be? It depends on the topic and the length of your interview, but most papers are within the length of 2,000 – 5,000 words. What things should you consider before writing an interview paper in the first place? Let's check them out below.
General Aspects of Writing an Interview Paper
Academic papers require you to provide arguments based on studies, research pieces, statistics, etc. But an interview paper is different – for this type of essay, you will develop assumptions around an expert's opinion.
Let's imagine your essay question reads the following: "Should we ban abortions?" If you write an interview paper, you should ask someone high-powered for their consideration. Let them be an executive director of the American Gynecological & Obstetrical Society.
You would reach them via email or phone or whatever communication channel you prefer and conduct an interview. Afterward, you would put all your findings on paper.
But in practice, writing an interview paper involves many more complexities and challenges, like planning, topic research , drafting, etc.
Let's speak straight facts: nobody will reschedule their week to meet you because you need to do some homework. You're one of the millions of students, and the local governor or a famous scientist won't give you an interview nine times out of ten.
So you would want to target someone less busy, like professors from other faculties of your college or some researchers within your academic environment. Hunting a bigger fish is pointless unless you're a well-established journalist working for a popular media channel. If you struggle to find someone within your college/university, you can contact people from your circle.
Writing Outline and Structure of an Interview Paper
 As you know, a typical paper consists of three parts:
Introduction. This part includes background information, the hook, the thesis statement, and the transition.
Body. It is the longest part of the paper consisting of several paragraphs. It should contain the actual interview.
Conclusion. The final part summarizes the considerations and insights of your essay.
The question is: 'where should you put an interview transcript and how do you do this?'
To answer this question, you need to come up with the interview papers format in the first place. There are several of them:
The narrative format implies that you can use either direct or indirect speech when referring to your interviewee. If you choose this path, you can stick to a 5-paragraph essay structure, retell the considerations of your interviewee, and cite their words here and there at your discretion.
You can also choose this format if you contact several people. Check what a narrative interview paper structure looks like when you reach out to several people:
Introduction.
Paragraph #1 – the first interviewee's perspective.
Paragraph #2 – the second interviewee's opinion.
Paragraph #3 – the third interviewee's thoughts.
Conclusion.
Alternatively, you can dedicate each paragraph to a particular idea of one person.
"Question and answer" will suit your needs perfectly if you interview one person. It is the simplest format used in online magazines, news reports, and other media. Your interview paper outline will look like this:
Introduction
Question #1 – Answer #1
Question #2 – Answer #2
Question #3 – Answer #3
Question #4/5/6/etc. – Answer #4/5/6/etc.
Interview analysis. You may include your thoughts on the subject matter.
Conversational
Conversational style is informal, and you can use either first-person or second-person narrative and follow a typical 5-paragraph paper structure. But writing interview papers in this lousy style might be perplexing, especially if you deal with this task for the first time.
We advise you to try the Q&A format because it's the simplest one and takes the least time. Just imagine how much time your paper writing will take if you decide to interview three or five people.
How to Start an Interview Paper?
If you have no idea how to start an interview paper, choose the topic first. Selecting a topic for your interview paper is not a big deal, but you should keep in mind that you may not find appropriate interviewees for it.
Let's imagine you want to explore whether the government should force people to get vaccines. This topic implies that you need to contact authorities. It might be a local lawyer, governor, or executive director of a local hospital. Well, the chances are these people will politely refuse to give an interview for your homework.
But if you choose to investigate how lockdown impacts intellectual workers, you can contact your friends or family members who work at home. In other words, it's better to choose topics that reflect the experiences of ordinary people rather than the opinions of untouchable experts.
Asking people for their opinion about well-known facts like the Earth's shape is a bad idea. You would want to choose high-profile debatable topics you can actually discuss.
Establish the Goal of Your Interview Essay
You have to establish the goal of your essay before researching the topic. For this, ask yourself: "What message should your interview essay deliver?" Sometimes, a topic of your choice might already explain the purpose of your essay.
Conduct Research
Interviewing someone implies that you should ask questions. But you will fail to do so if you know little to nothing about your topic. So read some case studies, news, articles, etc. Once you get the picture of your subject matter, you will come up with dozens of interview questions.
Get to Know Your Interviewee
A good interviewer always refers to the life and experience of their interviewee. If you're lucky to work with someone you can read about on the Internet, find out as much information about them as possible. If your interviewee publishes any books, articles, or studies, you will better know them as well.
The more you know about the person, the more interview questions you can come up with. You can ask them whether the Internet tells their true story: "Is it true that you, Mr. Interviewee, support flat earthers?"
Draft Your Interview Questions
If you want a person to share their in-depth vision of the topic, you need to ask both open-ended and close-ended ("yes/no") questions. However, you may struggle to prepare interview questions. Many students get stuck during this stage. To overcome this block, you need to learn some types of interview questions:
Opinion – What do you think of this topic?
Behavioral – What would you do in this situation?
Experience and knowledge – What do you know about the subject?
Background – How are you connected to the subject? What is your age, occupation, etc?
Emotional – How do you feel about the subject?
Sensory – What does the subject taste and feel like?
You can also think of the questions following the interviewee's "yes" and "no" answers.
Tips for Conducting a Successful Interview
These four tips will help you conduct a productive interview on the first try:
1. Plan Your Meeting
Note that you want to interview a person in a quiet place so that nobody will distract you. This might be some cozy book store or a café. Or, you can arrange an online meeting. Make sure you have at least one hour for the interview.
2. Rehearse a bit
If you will conduct your first-ever interview, you want to practice with your friends/significant other/ family in the first place. This approach will help you identify what stage of your upcoming interview may challenge you the most.
3. Record Your Interview
You will forget about 50% of the information within an hour once you finish the interview. So don't rely on your memory − bring a recorder instead. Why not take notes? You wouldn't want to go red while asking your interviewee to repeat what they have just said or wait until you write down their answers.
4. Talk to Your Interviewee for a While Before You Begin
Speaking to someone you don't know might be uncomfortable. You don't have to attack them with your interview questions straightaway. Instead, you can exchange some casual phrases or discuss the weather. This will help you relieve stress and get comfortable with each other.
5. Explain Your Interview Protocol
It's better to explain to your interviewee how you will conduct your interview. Tell them that you will use a recorder and introduce the discussion topic.
Interview Papers Format
In academic writing, you have to explain the purpose of your interview and introduce your interviewee in a specific "scholarly" format. The APA format interview paper has the following requirements:
Use 12-point Times New Roman.
Write a title page.
Use double spacing.
Introduce your interviewee and provide the background information – explain why this person is suitable for the interview. Mention their name and qualifications.
Use direct quotes if you cite some facts provided by the interviewee.
Use block quotes for citations longer than 40 words.
How to Write a Title Page?
The title of your paper must include your name, your institution, department, the course name and number, the teacher's name, and the assignment date. The rules of writing the title page are the following:
The title page must be numbered.
Capitalize all major words in your title and make it bold.
Place the title of the essay three or four lines down the top of the page.
There must be one empty line before the student's name.
Interview Papers Examples
If you're searching for an interview essay example – check several samples below:
A narrative interview essay .
A Q&A interview format paper.
An interview with a scientist.
Interview Papers Writing Tips
The following writing tips will help you deliver the first-class interview paper:
Write the introduction at the end. Once you finish your essay, you will likely reconsider some ideas you had before you began. They will help you frame your interview essay with a captivating introduction and conclusion.
Give yourself a break after finishing your final draft. This will help you look at your paper with a fresh pair of eyes once you start editing.
Edit one type of error at a time. For example, you can reduce logical errors first and switch to grammatical mistakes afterward.
Use an active voice. If active voice makes your sentence shorter, use it without hesitation.
Check for any sample interview paper to decide on the interview questions. Perhaps, some pieces will spark your interest.
Writing Help by Handmadewriting
An interview paper doesn't seem that intimidating once you learn how to write it step by step. First, you have to choose the subject that allows you to interview ordinary people rather than hard-to-reach ones. Then, you need to research your topic, conduct an interview, and write a paper.
You can get an A+ for this assignment with enough effort and dedication. But a doable task doesn't necessarily mean that you must do it by yourself. If you have plenty of other assignments to do, you can ask our essay writers to craft an exemplary interview paper for you. For this, you can place an order on our website, and we will do all the dirty work.
Best Essay Writing Services 2023
Student life can often be quite challenging because students have to deal with challenging college essay writing assignments. To facilitate the learning process, many services help you complete written work and get high scores. Now we will tell you about the best services that you can turn to and get high-quality papers. Essay Writing Service […]
A life lesson in Romeo and Juliet taught by death
Due to human nature, we draw conclusions only when life gives us a lesson since the experience of others is not so effective and powerful. Therefore, when analyzing and sorting out common problems we face, we may trace a parallel with well-known book characters or real historical figures. Moreover, we often compare our situations with […]
Ethical Research Paper Topics
Writing a research paper on ethics is not an easy task, especially if you do not possess excellent writing skills and do not like to contemplate controversial questions. But an ethics course is obligatory in all higher education institutions, and students have to look for a way out and be creative. When you find an […]
How It Works
Prices & Discounts
How Do You Write an Interview Paper: 8 Best Practices
Table of contents
You know what an interview is and what writing an essay constitutes. But does that make writing an interview paper a cakewalk? Not quite.
Considering all the planning and pre-work this assignment requires, it can prove to be an exhausting and intimidating experience for students.
But hey, that's what we're here for.
In this article, we will tell you how to write an interview paper and do a good job at it.
Order Now: High-Quality Interview Paper, Written from Scratch
What is an interview paper.
An interview paper is an academic essay that focuses on providing different viewpoints or perspectives on a particular subject or topic by interviewing one or more people and gathering enough knowledge and research to write a stellar paper .
The most important difference is that, unlike other essay writing assignments where your references and sources are scholarly books and reading materials, interview essays build up on your sources being people who are authentic and authoritative in their field.
How Do You Write an Interview Paper that Stands Out
Wondering how to get started? Here are eight best practices to help you write an interview paper that gets you the grades you desire.
Plan your time beforehand
It may feel overwhelming and daunting to do so much before conducting your interview for you to start writing your interview paper, but it's always better to be prepared and plan your time accordingly than to leave it for the last minute and work on it as it comes.
To do this efficiently:
prepare your interview questions;
practice your interviewing techniques;
know and research about the person who you've requested for an interview;
plan your time and agenda;
be ready for a few follow-up questions.
Keep in mind that if you plan on doing an hour or a 2-hour long interview, make time slots as per the number of questions you need to ask and give your interviewee enough time to answer all your questions.
Identify the purpose of the paper
The primary purpose of the paper will determine your subject, and the topics that the paper will cover, introduce new concepts, and resonate with your readers.
Suppose your paper is about an opinionated statement. In that case, it is advisable to get an interview from an authoritative figure who is related to and has enough knowledge to give valuable insights on the subject matter.
On the other hand, if your paper is about a public view or subject, it is important to gather the viewpoints of multiple people to understand different perspectives on one central issue.
Finally, if your paper is on a medical, health, or scientific topic, it is best practice to take your interview someone who has expert knowledge in these fields.
Research the subject matter
For you to write on a specific subject matter and conduct an interview with someone based on their expertise, you need to first thoroughly research the subject topic, delve into the history and background of the topic to understand it better, and write an effective and quality paper on it.
To make the research process easier you can:
Look for and listen to older interviews on topics that are related or similar. This will give you an idea of what kind of questions were asked by the interviewer before so that you can figure out a list of appropriate questions for yourself to ask your interviewee and add in some new questions which have never been asked before.
Read a lot of books, articles, research papers, and other works that are associated with your subject, both online and in print. This will not only build your knowledge about the topic but also instigate in asking your interviewee crucial, intelligent, and engaging questions.
Create a list and prepare your questions
When you're preparing to conduct an interview for your paper, list down all the questions that you would want to ask your interviewee. These questions will mostly come up during your research and brainstorming.
Brainstorm and ask yourself several 'yes' or 'no' questions to include in the interview, to make it easier to gather factual information.
Asking open-ended 'how' or 'why' questions to your interviewee will focus on understanding in-depth explanations and help you find additional background information that was not found during the initial research.
Asking quality questions is a very critical part of writing a great interview paper, and if your research is thorough, coming up with interesting and powerful questions will be no problem.
It is recommended to have more questions on your list than you are prepared to ask during the interview. Rank your selected questions based on how much information you can gather from them and how important they are. Finally, ask your interviewee the best questions from this list based on the interaction or the situation.
Here's an interesting video by Kirstine on asking good qualitative interview questions
Conduct a face-to-face interview
Once you have all your questions ready and are prepared to conduct the interview, it is time for you to contact and invite your resource person. Always keep in mind to interview someone who is an authority on the subject matter that you're writing your interview paper on.
When inviting, explain to them who you are, and tell them the reasons why you chose them for the interview. Keep an alternate or a backup resource person in case the first interviewee refuses to give an interview or can't make it.
Choose a peaceful and quiet place as the interview site, with absolutely no distractions. Reach this site well before time to prepare and be ready to take the interview. If you're unable to meet in person, do it over a video conferencing call.
Conducting a face-to-face interview is more effective as it makes it more personal and minimizes miscommunication.
Ask for consent before recording and take notes
If it's an in-person conversation, or a telephone or video interview, it is always good practice to ask your interviewee for consent or a written agreement before recording the meeting, videotaping the interview, and using their words or their image for your paper.
Even if you are recording the interview, always take notes of all the valuable insights that your interviewee is giving about your paper's topic, as this will not only speed up the writing process but also help you highlight important points during the discussion.
Recording your interview can also help in avoiding misunderstandings and misinterpretations and make it easier to understand your interviewee's context.
After you thank your interviewee for their time and thoughts, note down your impressions of the interview, to properly articulate and know what to use and write in your interview paper.
Create an outline and format your paper
Now that you have all the information you need to craft an excellent interview paper. The next crucial step for you is to create an outline for your paper to bring structure and create a flow between each paragraph and, eventually, throughout your paper.
Your interview paper should have an introduction, body paragraphs, and a conclusion . Your introductory paragraph should contain information and be phrased in such a way that it grabs the attention of your readers, making them want to read further.
Respect the interviewee's opinions and thoughts and clearly state the ideas that were your own and the ones that were from your resource person.
Decide what format you would like your interview paper to be in:
Narrative Format : This will be formatted and written in the form of a story. Here you can write from your point of view or the point of view of your interviewee. This is the most common format used in colleges and gives you scope to add context and analysis .
Personal or Conversational Format : This format is presented in the form of dialogues. Here, the tone is informal, and you can address the readers directly by writing in the first or second person.
Question & Answer Format : This places the questions you asked your interviewee and the responses they gave to it right next to it. These are mostly always direct quotes and can be used when interviewing a single person or a group of people who are closely related.
Cite your paper well
If you have used additional resources or supplementary materials in the body paragraphs of your interview paper, cite your sources. Even if they were just for research purposes or gathering background information about your interviewee, it is very important to specify your sources and cite them properly.
Make sure that any direct quote that has been used in your paper has quotation marks to avoid unintentional plagiarism .
Mastering the art of how you write an interview paper is no easy feat. It is time-consuming and takes practice to be good at it.
Consider keeping our effective and simple best practices to elevate your writing and interviewing skills, helping you score well in this assignment.
Still, wondering how you write an interview paper? Writers Per Hour can help.
Our team of expert interview paper writers can help you put together a high-scoring interview paper written from scratch. From planning and research to drafting, editing, and proofreading, our writers are equipped to help you every step of the way.
Last edit at Jul 27 2023
Adela Belin
What does your service do?
Do you have free essay samples?
How much does it cost?
How to order my essay?
Share this article
Sign up and get 20% off on a custom paper
By entering your email above you agree to receive our periodical marketing emails. We do not sell or share your personal information.
Buy Custom Personal Statement
Do My Math Problems Online
Write My Book Report for Me
Buy College Paper Now
Marketing Plan Writing Service
Write My Thesis
Do My Accounting Assignment
Write My Essay Fast
Do My Case Study For Me
Buy Extended Essay
Buy Persuasive Essay
Buy ToK Essay
Paper Editing Service
Pay Someone to Write My Paper
IA writing service
Do My Powerpoint
Buy Analysis Essay
Write My Speech
Buy Research Proposal
Write My Lab Report
Do My Research Paper
Write My Discussion Post
Write My Annotated Bibliography
Professional Dissertation Writer
Capstone Project Writer
Urgent Essay Writing Service
Write My Assignment
Write My Literature Review
Psychology Essay Writing Service
Do My Coursework
Buy Biology Paper
Write My Philosophy Paper
Buy Non Plagiarized Essay
Using an interview in a research paper
Consultant contributor: Viviane Ugalde
Using an interview can be an effective primary source for some papers and research projects. Finding an expert in the field or some other person who has knowledge of your topic can allow for you to gather unique information not available elsewhere.
There are four steps to using an interview as a source for your research.
Know where and how to start.
Know how to write a good question.
Know how to conduct an interview.
Know how to incorporate the interview into your document or project.
Step one: Where to start
First, you should determine your goals and ask yourself these questions:
Who are the local experts on topic?
How can I contact these people?
Does anyone know them to help me setup the interviews?
Are their phone numbers in the phone book or can I find them on the Internet?
Once you answer these questions and pick your interviewee, get their basic information such as their name, title, and other general details. If you reach out and your interview does not participate, don't be discouraged. Keep looking for other interview contacts.
Step two: How to write a good question
When you have confirmed an interview, it is not time to come up with questions.
Learning as much as you can about the person before the interview can help you create questions specific to your interview subject.
Doing research about your interviewee's past experience in your topic, or any texts that they have written would be great background research.
When you start to think of questions, write down more questions than you think you'll need, and prioritize them as you go. Any good questions will answer the 5W and H questions. Asking Who, What, When, Where, Why, and How questions that you need answered for your paper, will help you form a question to ask your interviewee.
When writing a good question, try thinking of something that will help your argument.
Is your interviewee an advocate for you position?
Are they in any programs that are related to your research?
How much experience do they have?
From broad questions like these, you can begin to narrow down to more specific and open-ended questions.
Step three: The interview
If at all possible, arrange to conduct the interview at the subject's workplace. It will make them more comfortable, and you can write about their surroundings.
Begin the interview with some small talk in order to give both of you the chance to get comfortable with one another
Develop rapport that will make the interview easier for both of you.
Ask open-ended questions
Keep the conversation moving
Stay on topic
The more silence in the room, the more honest the answer.
If an interesting subject comes up that is related to your research, ask a follow-up or an additional question about it.
Ask if you can stay in contact with your interview subject in case there are any additional questions you have.
Step four: Incorporating the interview
When picking the material out of your interview, remember that people rarely speak perfectly. There will be many slang words and pauses that you can take out, as long as it does not change the meaning of the material you are using.
As you introduce your interview in the paper, start with a transition such as "according to" or other attributions. You should also be specific to the type of interview you are working with. This way, you will build a stronger ethos in your paper .
The body of your essay should clearly set up the quote or paraphrase you use from the interview responses,. Be careful not to stick a quote from the interview into the body of your essay because it sounds good. When deciding what to quote in your paper, think about what dialogue from the interview would add the most color to your interview. Quotes that illustrate what your interviewer sounded like, or what their personality is are always the best quotes to choose from.
Once you have done that, proofread your essay. Make sure the quotes you used don't make up the majority of your paper. The interview quotes are supposed to support your argument; you are not supposed to support the interview.
For example, let's say that you are arguing that free education is better than not. For your argument, you interview a local politician who is on your side of the argument. Rather than using a large quote that explains the stance of both sides, and why the politician chose this side, your quote is there to support the information you've already given. Whatever the politician says should prove what you argue, and not give new information.
Step five: Examples of citing your interviews
Smith, Jane. Personal interview. 19 May 2018.
(E. Robbins, personal communication, January 4, 2018).
Smith also claimed that many of her students had difficulties with APA style (personal communication, November 3, 2018).
Reference list
Daly, C. & Leighton W. (2017). Interviewing a Source: Tips. Journalists Resource.
Driscoll, D. (2018 ). Interviewing. Purdue University
Hayden, K. (2012). How to Conduct an Interview to Write a Paper . Bright Hub Education, Bright Hub Inc.
Hose, C. (2017). How to Incorporate Interviews into Essays. Leaf Group Education.
Magnesi, J. (2017). How to Interview Someone for an Article or Research Paper. Career Trend, Leaf group Media.
PRO Courses Guides New Tech Help Pro Expert Videos About wikiHow Pro Upgrade Sign In
EDIT Edit this Article
EXPLORE Tech Help Pro About Us Random Article Quizzes Request a New Article Community Dashboard This Or That Game Popular Categories Arts and Entertainment Artwork Books Movies Computers and Electronics Computers Phone Skills Technology Hacks Health Men's Health Mental Health Women's Health Relationships Dating Love Relationship Issues Hobbies and Crafts Crafts Drawing Games Education & Communication Communication Skills Personal Development Studying Personal Care and Style Fashion Hair Care Personal Hygiene Youth Personal Care School Stuff Dating All Categories Arts and Entertainment Finance and Business Home and Garden Relationship Quizzes Cars & Other Vehicles Food and Entertaining Personal Care and Style Sports and Fitness Computers and Electronics Health Pets and Animals Travel Education & Communication Hobbies and Crafts Philosophy and Religion Work World Family Life Holidays and Traditions Relationships Youth
Browse Articles
Learn Something New
Quizzes Hot
This Or That Game New
Train Your Brain
Explore More
Support wikiHow
About wikiHow
Log in / Sign up
Education and Communications
College University and Postgraduate
Academic Writing
How to Write an Interview Essay
Last Updated: January 2, 2023 Fact Checked
This article was co-authored by Diane Stubbs . Diane Stubbs is a Secondary English Teacher with over 22 years of experience teaching all high school grade levels and AP courses. She specializes in secondary education, classroom management, and educational technology. Diane earned a Bachelor of Arts in English from the University of Delaware and a Master of Education from Wesley College. This article has been fact-checked, ensuring the accuracy of any cited facts and confirming the authority of its sources. This article has been viewed 455,472 times.
An interview essay is designed to give the reader a general impression of the interview subject and to present their thoughts on a select group of topics. It also offers the opportunity to develop deeper insights by analyzing the interviewee's responses within a larger context. Interview essays are a common school assignment, and provide useful skills for those interested in journalism, or just being good writers in general. There are several formats that fit into the category, but a good interview essay of whatever type can make the reader feel as though they were asking the questions.
Interviewing for an Essay
If your essay is to be a factual piece, you'll want to interview someone who has expertise in the subject matter you'll be addressing. If your paper is about a science topic, you'll want to interview a scientist in that field. If your paper is about a period of history, you'll want to interview either a historian or someone who's lived through that period of history.
If you plan to make your essay an opinion piece, you'll likely want to interview someone who has a strong opinion about the topic covered in your essay. Ideally, you want someone who can express opinions articulately, and who also has credentials in the area you plan to write about.
If your piece will have a narrow perspective, you'll need to interview only one or two people. If your piece will present a general consensus, you'll need to interview more people, probably with varying expertise and credentials.
When available, read works about and works written by your subject, both in print and online. At the same time, research the topic associated with your subject. The more you know about both, the more intelligent questions you can ask.
Look for previous interviews your subject has given, as well. These will give you an idea of what questions the person has been asked before, so you can decide on appropriate subjects for your own questions, including questions that no one else has asked.
Questions that require "yes" or "no" answers are good for gathering specific factual information; open-ended "how," "why," and "tell me about" questions are great for gathering additional background material not found in your research.
Draw up a list of the questions you are prepared to ask. Have more questions ready than you will likely use, so that you can make adjustments as the interview takes place. (For instance, your subject may begin focusing on what you thought was a side topic, but turns out to be the key part of your interview.) Rank your questions in order of importance to make sure you ask your best ones, or list them all in the order you'd ask them and color-code the most important ones.
Choose a quiet place with few distractions for your interview site. A library, restaurant, or campus location if you're doing this for a college writing class would be suitable.
You may want to get the interviewee's consent to use their comments in your essay in writing, as well as permission to record those comments during the interview. By law, if you are recording an interview conducted over the phone, you must obtain written permission. [4] X Trustworthy Source University of North Carolina Writing Center UNC's on-campus and online instructional service that provides assistance to students, faculty, and others during the writing process Go to source
It's helpful to have a backup interviewee in case the person you plan to interview can't make it.
Be on time at the place you've agreed to meet for the interview.
Using a recording device (with permission) is almost always advisable, as it permits you to save your note-taking for jotting down your insights on contexts, themes, how your subject approaches the questions, his/her comfort level, and so on.
Be patient and respectful as you ask your questions and wait for responses. Give the interviewee time to reflect, and you will likely be rewarded with more insightful answers. A few deeper responses are usually better than many superficial ones.
Immediately after the interview, write down your thoughts and impressions about the interview and interviewee. They may help you shape the essay.
Always end the interview by thanking the person.
Writing the Essay
Narrative format. This form allows paraphrasing of some information the interviewee says, along with direct quotes for the material you most want to emphasize. This is the most likely format for a class assignment, and offers the most opportunity to add context and analysis.
Conversational format. This is a looser format than the formal writing style required for most essays. You can address the reader directly and use both first and second person. This format can be suitable for anything from class assignments to magazine articles.
Question-and-answer format. This form presents your questions to the interviewee, followed by the interviewee's responses. (That is, the text looks something like this: (Your Name): How long have you been in the circus? (Interviewee's Name): About 35 years.) These are always direct quotes, although you may insert explanatory material in parentheses and substitutions, such as a person's name in place of a personal pronoun, in brackets. This format is best suited for essays with only a single interviewee or a closely related group, such as spouses or the core cast of a TV show.
Informative format. This format usually interweaves the interview with research you've done on the subject, incorporating some of that research in the text to provide background and give it a little more color.
Read over your interview notes and listen to any audio / video recordings you have. Utilizing both whenever available will allow you to thoroughly consider both the highlights of the interview and the most significant themes to emerge from it. These, in turn, will inform your outline of what information your essay will cover and how it will appear. [9] X Research source
One possible outline could be an introduction that starts with an anecdote about the interviewee and then presents your thesis statement, several key points that support the main focus, and a conclusion that summarizes the information presented. Traditional school essays often utilize a five paragraph format (introduction, three supporting paragraphs, conclusion), and this can often work with interview essays as well.
If, however, the purpose of your essay is to use your interviewee's comments to support a position or examine a larger theme, your thesis will probably be a statement of that position or theme, with the interview / interviewee placed within that context. For instance: "John Doe's mixed feelings of pride and betrayal reflect those shared by many Vietnam veterans still with us."
Regardless of essay format, make your thesis clear and concise, and be sure that the remainder of your essay refers back to it. See How to Write a Thesis Statement for more advice.
Interviews can sometimes produce a good deal of repetitive answers (even with high-quality questions), so you may need to trim repetitions and unnecessary elements from the body of your essay. Make sure that whatever material you do keep remains true to both the spirit of the interview and the overarching focus of your essay. [10] X Research source
A handout from the Writing Center at the University of North Carolina (available at http://writingcenter.unc.edu/handouts/oral-history/ ) provides a wealth of valuable materials on interview essays. It includes, for instance, examples of how to utilize the same interview materials in a transcription (question-and-answer format), a presentation of individual experiences (quotations and paraphrases), and the placing of the interview / interviewee in a larger context (paraphrasing and quotations with ample explanation).
Reading over the essay yourself is a good start, but it is always wise to have another set of eyes look it over as well. Another reader is likely to catch errors, repetitions, and unclear sections that you have glossed over. [12] X Research source
Go back to your original interview notes, recordings, and transcripts, and make sure that your essay continues to reflect the actual interview. Layers of editing and revising can sometimes cause the essay to drift away from the original source and intent. You may even want to let the interviewee read it over to ensure that it captures their voice. [13] X Research source
Any materials you used for research, information about the interviewee, or context for the essay itself should be referenced in the approved citation format for your essay.
Make sure one more time that any direct quotations from your source are placed in quotation marks, and any paraphrasing is done without quotation marks. Don't put words in your subject's mouth, and respect the words that do emerge from it.
Expert Q&A
After the interview, send the interviewee a written thank-you note expressing your appreciation for their time. Thanks Helpful 0 Not Helpful 0
If the person you're interviewing is busy or elderly, you may want to plan for more than one interview session. Observe the interviewee for signs of impatience or fatigue. Conduct multiple, shorter sessions if necessary. Thanks Helpful 0 Not Helpful 0
If you plan to interview someone over the telephone, permission to record the conversation is required by law. Thanks Helpful 15 Not Helpful 3
You Might Also Like
↑ http://writingcenter.unc.edu/handouts/oral-history/
↑ https://www.indeed.com/career-advice/interviewing/interview-paper
↑ http://www.whatkidscando.org/featurestories/2007/maine_students/tip_sheets/FIRST-PERSON%20ESSAYS%20TIP%20SHEET.pdf
↑ http://www.brighthubeducation.com/help-with-writing/97515-how-to-write-an-interview-essay/
↑ https://owl.purdue.edu/owl/general_writing/the_writing_process/proofreading/proofreading_suggestions.html
About This Article
To write an essay from an interview, you'll first have to decide on the format the essay will take, as this will determine the structure and what you write. The most common form is the narrative format, in which you use direct quotes and paraphrase your subject to add context and detail, or you can write in a more conversational tone, or even in a directly transcribed question-and-answer form. Once you decide on format, plan an outline by forming a central thesis, which will be the central statement your essay is making. Add onto the outline by drafting supporting evidence directly from the interview and from other sources, like books, newspaper articles, other essays, anything else to support your point. Write and finish the essay by combining information from the interview and other sources with your own explanations and words. To learn about how to conduct the interview to get enough information to write about and how to finish the writing process, keep reading! Did this summary help you? Yes No
Reader Success Stories
Oct 19, 2016
Did this article help you?
Tyler Jordan
Sep 11, 2016
Tawana Moos
Nov 20, 2017
Mar 28, 2016
David Mcaniel
May 23, 2017
Featured Articles
Trending Articles
Watch Articles
Terms of Use
Privacy Policy
Do Not Sell or Share My Info
Not Selling Info
wikiHow Tech Help Pro:
Level up your tech skills and stay ahead of the curve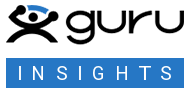 How to Write an Interview Essay Introduction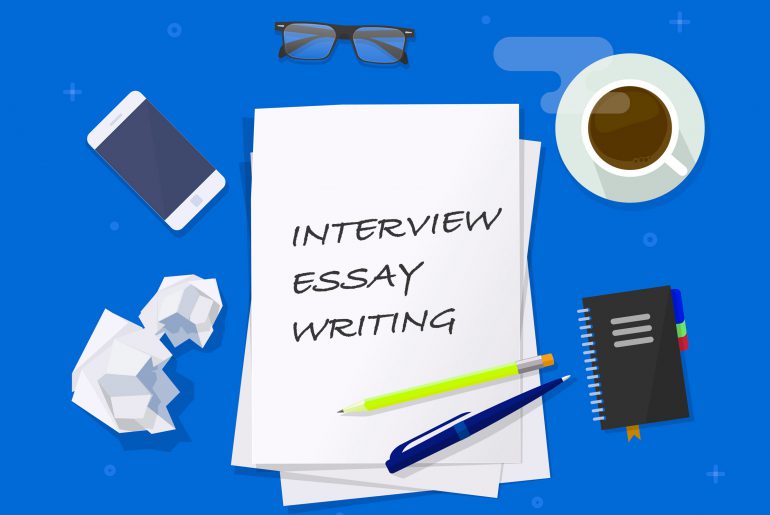 If you're looking for freelance essay writers for hire , you'll want to know what a good interview essay introduction looks like so you can judge the quality of their work. An essay introduction can be tricky to get right, but if it's written well, it can really pull the reader in and help set the tone for the rest of the essay.
But before we dive into how to do it right, let's briefly touch upon what an interview essay really is.
What Is an Interview Essay?
At its core, an interview essay is an essay that explores different perspectives of people on a given topic. Unlike other types of essays, such as argumentative or persuasive essays, an interview essay doesn't try to win over the reader to one particular point of view. Instead, it allows the reader to better understand the views of those who are interviewed by providing first-hand accounts of their experiences.
When contemplating what makes an essay good , writing an effective essay introduction is of the utmost importance–so let's take a look at what to include in your introduction.
What Should I Include in an Interview Essay Introduction?
There are a few key elements that should ideally be included in any good interview essay introduction. First, you'll want to introduce the person or people you interviewed. This can be done by providing a brief overview of who they are and why you decided to interview them. Next, you'll want to include a thesis statement. This is a sentence or two that sums up the main point of your essay. It should be clear and concise, and it should give the reader an idea of what they can expect to learn from reading your essay.
Finally, you'll want to conclude your introduction with a brief sentence or two that will leave the reader wanting more. This can be done by providing some of the information you'll be discussing in the body of the essay, or by asking a question that will pique the reader's curiosity. There are a few things you can do to spice up your interview essay introduction, which is what we'll discuss next.
How to Make Your Interview Essay Introduction More Interesting
Start with a bang.
This means starting with something that will immediately grab the reader's attention and make them want to keep reading. One way to do this is to start with a shocking statistic or fact related to your topic. For example, if you're writing an interview essay about poverty in America, you could start with the fact that a certain number of Americans live in poverty–this would certainly get the reader's attention and make them want to learn more about what you have to say.
Use a Quote
Another great way to start an essay is with a quote from someone who is knowledgeable about your topic. This could be an expert on the subject or even someone who has first-hand experience with it. Either way, their words will carry a lot of weight and help set the tone for your essay.
Ask a Question
Asking a question in your introduction can be a great way to get the reader thinking about your topic. This will help engage them and get them invested in what you have to say.
Use Humor
If used correctly, humor can be a great way to engage the reader and get them interested in your essay. Just be careful not to overdo it, as too much humor can be a turn-off for some readers.
A Solid Interview Essay Introduction
Now that we've discussed what to include in your introduction, let's take a look at an example of a good interview essay introduction:
"In today's society, it's easy to get lost in the shuffle. We're all so busy working and taking care of our families that we often don't have time for ourselves. This can lead to feeling stressed, overwhelmed, and even angry. But what if there was a way to reduce the amount of stress in our lives?
That's where yoga comes in. Yoga is an ancient practice that has been shown to provide numerous health benefits, including reducing stress levels. In fact, a recent study found that yoga can be just as effective as medication in treating anxiety and depression.
To determine whether yoga can really help reduce stress in our lives, I decided to interview yoga instructor Jenny Miller. Jenny has been teaching yoga for more than ten years and has helped countless people find relief from stress and anxiety. She was kind enough to agree to answer a few questions about her experience with yoga and how it can help reduce stress."
From interview essay writers to MetaTrader programmers , Guru has the expert you need for your projects.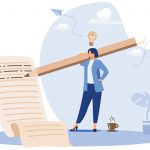 What Makes an Essay Good?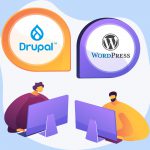 Why Drupal Is Better Than WordPress
Related posts.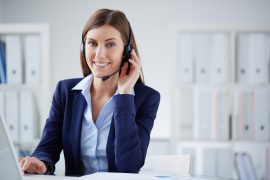 What Are the Roles of Support Personnel?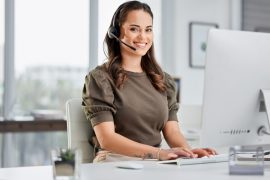 What Is Remote Customer Service?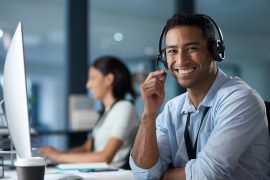 What Does a Customer Support Agent Do?
Write a comment cancel reply.
Save my name & email for next time.
How Guru Works
Work Agreements
How To Write An Interiew Paper: Ultimate Guide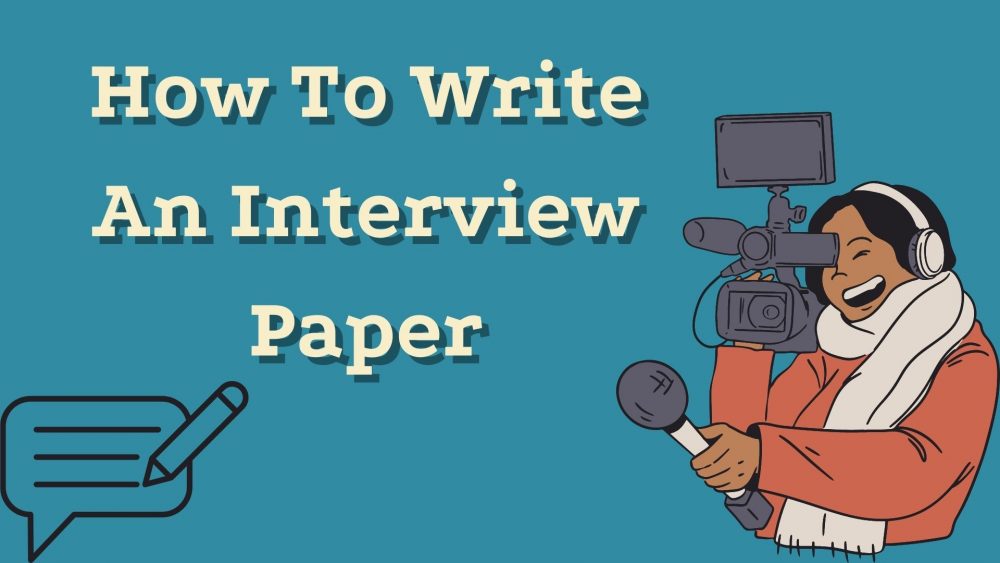 While you're in school and studying different subjects, it can be tricky to understand each assignment's needs and depths, especially long-form research papers that might count for a large percentage of your total grade. Writing an interview paper can involve a lot of research, require a lot of time and effort to find and schedule interviews with the right people, and write an engaging and easy-to-read piece. So here's your ultimate blueprint on how to write an interview paper!
What Is An Interview Paper?
How to write an interview paper, the step-by-step guide on writing an interview paper, how to start an interview paper, how to write a conclusion for an interview paper, how to format an interview paper, checklist of essentials for an impressive interview paper, topics for an interview paper.
An interview paper is an intriguing but complex assignment to write about a topic that incorporates interviews and perspectives of different people on the issue. These interviews are usually with people who are stakeholders in a problem or the general public that has been inevitably affected by a country's policy or about a particular case that caused havoc. In addition, it can also be a descriptive piece elaborating on the personal experience or anecdote of one person.
It's definitely a learned skill and requires a lot of effort into cultivating precise questions networking to find the best people to interview (they can range from being your family members who were involved in a particular issue or have stark opinions on your topic to policymakers and governors who contributed to either passing or striking a specific act), and finally putting it all together to communicate the varying perspectives effectively without bias.
Here's an excerpt from an interview paper example :
With the recent upsurge in mental health and psychology, many experts in the field are celebrating the increased awareness but also worry about the dissipation of false information. Especially with social media, information is communicated from one part of the world to another within seconds. It can lead to the misuse of terms and psychological context, leading to severe harm and damage. Dr. Rosen Luis, a professor of abnormal psychology at the University of Georgia, elaborated upon the issue of false information being spread on social media in a personal interview conducted last year. "As social media penetrates the global world at a more rapid rate than anything else in the world, sensitive information like that regarding mental health can easily be misused or leveraged in incorrect circumstances due to the lack of supervision on growing platforms. Social media also creates unrealistic expectations about how a mental illness should look. There's no one distinct way a disorder manifests in everybody and can lead to different lifestyle changes for different people." (R. Luis, Phone Interview, Jun 22, 2021)
So you might be thinking about how to write a paper based on an interview and what are the different components of such a paper? Well, a lot goes into an article of this kind, so it's essential to break it down into separate elements so you can tackle each with great effort and accuracy to cultivate a solid assignment and fetch a top grade!
If you have the freedom to choose your topic for the assignment, it is essential that you pick up a contentious concept that is the center of debate and leads to some civil discourse. An interview paper needs to be backed with air-tight research and credible interviews taken ethically and incorporate direct, in-depth questioning and sources.
Now you may be wondering how to include an interview in a research paper, mainly because interviews often look like scripts instead of concrete research material, so it's important to note that while your discussions will be long-form and extensive, you'll have to pick and choose responses from your different interviews to use as quotes or credible backing for your statements within the content of the paper.
If you have no desire to get all those knowledge or experience a long tiring writing process, you can use an opportunity to buy cheap dissertation online .
To make the writing process easier, you should be absolutely sure in what to do in each step. Here is a list of steps you need to take to get a perfect interview paper.
Step 1 – Selecting the ideal topic for your paper : The topic you end up choosing for your interview paper can genuinely make or break your grade. It's best not to look at generalized ideas or concepts that have been established as facts, as it's unlikely that such topics will have a large-scale difference of opinion. Searching for a good case could begin with looking for issues that cause healthy discussion, differ within groups of different cultural, political, social, or economic backgrounds, and are essential conversations to have. It's vital to ensure that the topic doesn't cause a threat to someone's rights, identity, or existence.
Step 2 – Ideation and Research : Now that you've established your topic and a basic crux of your thesis statement, you can begin ideating the direction you want to take your paper. For instance, you choose capital punishment and its use to decrease long-term crime patterns in Singapore (known to have one of the highest percentages of the executed population via capital punishment), you'll think about whether you want to talk about its history, grassroots change, crime statistics and also decide who all you'll want to interview. A big part of writing an interview paper is finding people from diverse backgrounds with conflicting opinions to give your readers a 360-degree view on the issue.
Step 3 – Crafting your interview questions : After having decided your topic and doing in-depth research about the same, it's time to curate a set of interview questions that are brief, to-the-point, and extract the information you require for your assignment. Crafting good open-ended questions is a learned skill and will improve with the number of interviews you prep for. Ensure that all your questions are about the topic, fact-checked, and easy to understand for the interviewee.
Step 4 – Taking the interviews : Once the interview blueprint is ready, you've to schedule and conduct interviews with the people you're choosing to talk to (it is preferred that you conduct interviews in-person, so it is as personal and direct as possible). Be sure to ask your questions clearly and record the interviewee's responses using a recording device so you can precisely transcribe the answers afterward. It's crucial that your interviewee feels comfortable talking to you about the topic, especially if it is something very sensitive and personal. Good interview ethics also involve letting your respondent know they can communicate if they want something they spoke about to be scratched out of the interview.If you're planning on using published interviews, you can skip the third and fourth steps and pick up essential quotes from the already published interviews. Remember to cite the quotes in the correct format so that you don't get into any unnecessary plagiarism issues.
Step 5 – Creating an outline : With regards to the obtained interview responses, you'll create a very detailed skeleton for the interview paper, so you know precisely which idea goes where. This will help you when you finally get down to writing the actual essay, as you'll be able to keep track of your different ideas, quotes, and sources and establish an engaging flow. You can also spend some time writing transitionary sentences that you'll use when you move from one paragraph to the next.
Step 6 – Writing the paper : Now that you're done with all the back-end research, interviewing, and outlining, you've to sit down and fill in the gaps to produce a stellar essay. You have all the elements you need to decrease your distractions, be charged up, and just write it out. Contrary to popular belief, writing is actually a learned skill. Even if you don't believe you're as good with words as others, learning a few tips and tricks can easily elevate your writing to a notch above. Using precise and appropriate vocabulary, leveraging analogies, metaphors, and other language elements to convey your ideas, and having perfect grammar and syntax are some of the ways you can better your writing.
The basics of any paper are a thesis statement, introduction, body, and conclusion. You would've formulated your thesis statement while ideating the direction you wanted to take your paper in, and through the outline, you've hopefully followed the one-idea, one paragraph to give rise to a well-constructed body. Here's some guidance on the two components that determine the first impression and last impression your reader has of the paper:
The introduction of your interview paper is the first thing that the reader looks at, so it's crucial to hook the reader to keep them engaged to follow through with reading the paper. You can include:
Your thesis statement Intriguing data about your topic A quote from one of your interviewees Citing any information that's been in the news with regards to your topic
The purpose of a catchy introduction is to connect the idea at hand to the reader's life and intrigue them enough to learn more about the issue.
For example , if you're writing on the capital punishment topic, beginning with an alarming statistic to depict the dire need to start a serious conversation about its effectiveness or ineffectiveness could hook the reader very well:
" Juxtaposing the modern ideals of reformation and change, over 400 individuals have been giving the death penalty in Singapore since 1991″
Like any research paper, a firm conclusion is a must in a well-written interview paper. Since your paper will deal with some contrasting ideas, summarizing all the perspectives while shedding more light on the thesis statement will hook your reader to think about the information and views brought up in your essay long after they finish reading. Though this is one of the many assignments you've to write for school, interview papers dealing with conflicting real-life issues also contribute to social change via beginning civil discourse and fact-oriented discussion on important causes.
Step 7 – Citing the sources : It's vital that after you finish the contents of your essay, you spend time formatting your interview paper in the correct format and cite all of your sources in the needed manner (e.g., MLA, APA, etc.). It'll help provide credibility to your arguments, show that you delved into air-tight research for your topic, and protect you from any coincidental issues in plagiarism checkers.
Step 8 – Revision : It's believed that looking at your paper, especially one you've spent hours on, with a fresh set of eyes, gives you a better perspective on things to change and helps you spot any missed grammar and style errors. You can finish your draft, take a nap, get back to the assignment and make the changes, read it aloud to make any mistakes more noticeable, or even ask a friend to have a read-through.
It's essential that you know the interview paper format to be able to present a well-written, researched, and formatted assignment for an excellent grade. So here are some steps on how to write an interview paper in APA format –
If you're citing a personal interview that you conducted in the course of writing the piece, here's the format to follow:
Include the name of the interviewee and their qualifications, job description, and experience Mention the purpose of involving them in your research paper Incorporate a couple of quotes from their interview Cite the interview in the correct APA format
For, e.g., – (Interviewee first name initial & last name, interview format, date of interview)
If you're citing an already published interview of someone in the field, the way you format the quotes in the paper and the bibliography should follow the format of the document in which you found the interview. Say you found an interview of a renowned politician in a social science journal that followed the MLA format; you must follow the same and cite the social science journal as your source.
To have peace of mind that you've done everything you needed for the perfect interview paper, here's a short checklist you can quickly run through before submitting your assignment
Included all interviewees point's of view Remained neutral while elaborating on others' opinions even if you have a solid personal perspective on the subject Followed the one-idea, one-paragraph rule and included well-written transitory sentences Utilized precise and high-level vocabulary and sentence structure Proofread the essay to rid it of any grammar or syntax inconsistencies Used the correct format to cite sources within the paper and in the bibliography
What role do you think your genetics play in your character compared to your upbringing?
Are beauty standards unrealistic?
Is social media connecting or disconnecting people?
Should abortion be a topic of policy?
Should age-old prisons be reconstructed to fit modern ideas of reformation and change?
Do nursing homes contribute to the well-being of the older generation?
Should marijuana be legalized?
Should the same humanitarian and crime laws apply in times of war?
Should gun rights be ubiquitous?
Is capital punishment leading to grassroots change?
Should society be capitalist, socialist, or an amalgamation of both?
Should cloning be legal?
Is the concept of marriage as idolized as it used to be?
Is choosing to be child-free selfish?
Should the rich pay more tax?
Are our immigration policies outdated in a globalized world?
Should celebrities be more accountable for their actions than the average person?
Are companies doing enough to contribute to climate change effects?
Should holistic therapies be considered certified medical treatments?
Should upbringing be gendered?
Is having kids in a time of such turmoil ethical?
Should prostitution be legalized?
How should racism or homophobia be combated on an individual level?
College degrees and their relevance in the digital age
Going vegan v/s consuming meat: What's better for the climate?
How important is your religion to you?
Are money and happiness correlated?
How much does early-child development affect one's mental health into adulthood?
Is stealing ever okay?
Are arranged marriages still as popular?
Not Interested in Writing Paper by Yourself?
Getting started with an interview paper can feel intimidating, mainly since it entails so much work – in-depth research on the topic and the history of debate behind it, setting up and curating tailored interviews with people relevant to the topic, and so much more. While you juggle several courses and assignments and other extracurricular work at high school or college, it can be challenging to submit well-written papers that will put you at the top of your class.
Impressing your professor isn't an easy task. Still, you can do it by hiring expert help that will assist you with your writing assignments and produce work that the accomplished writers will curate as per your needs, that too at highly affordable rates!
You'll be able to buy and order a custom interview paper that will be ideated and written by thesis writing service for a cheap cost. It's an efficient and cost-effective way to stay on top of your work, learn from experts in the field, and wow your teachers with a well-written interview paper!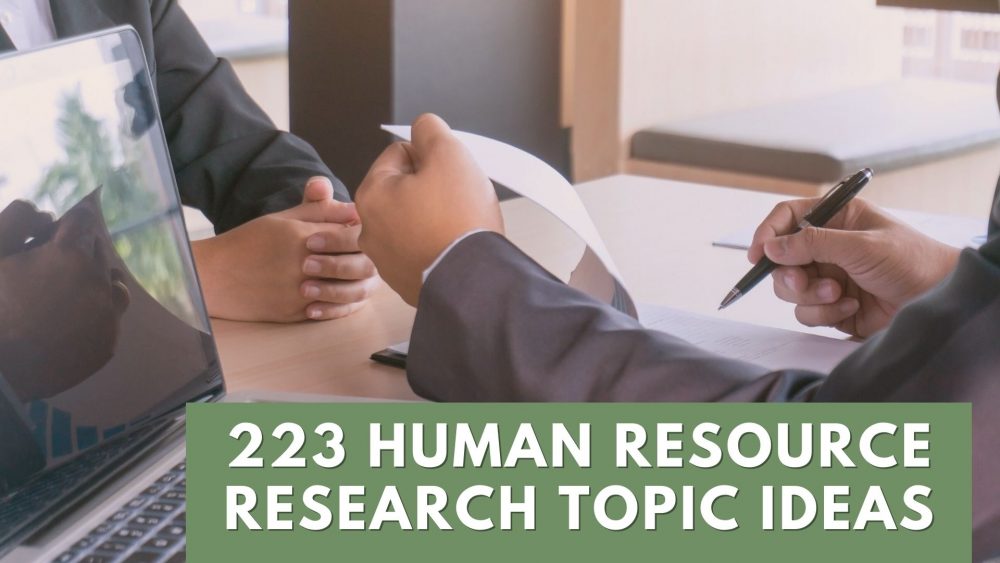 Leave a Reply Cancel reply
Your email address will not be published. Required fields are marked *
Comment * Error message
Name * Error message
Email * Error message
Save my name, email, and website in this browser for the next time I comment.
As Putin continues killing civilians, bombing kindergartens, and threatening WWIII, Ukraine fights for the world's peaceful future.
Ukraine Live Updates

What Is an Interview Paper?
Final thoughts, how to write an interview paper.
Updated March 23, 2023
Journalists, employers and those conducting research often need the perspective of several individuals to come to conclusions about a specific topic.
The interview paper is exactly this. In short, it is an essay or a presentation of ideas that have been collated from the interviews with a select number of people.
These interviews give the person conducting the research a strong consensus on what the thoughts are surrounding their respective study. The questions the interviewer asks to the subjects taking part in the interview aim at achieving a consensus.
Understanding what the views and opinions are of a majority can help companies or journalists project their ideas and products better. Further, they help investors and entrepreneurs to gauge what would sit better with the general public.
They also help us understand what's not popular. Getting ideas about what steps should not be taken are equally important.
Interview papers are different from scholarly texts or books in that the source material is different. Those conducting interview papers will prioritize the interviews as the main source of knowledge.
In contrast, those writing scholarly articles and texts will prioritize a range of source materials in order to construct their argument.
For instance, someone writing a history essay will choose from a range of primary source materials, such as biographical accounts, diaries, letters, public interviews and official government reports.
The interview paper is a consensus of ideas from the subjects alone. Other knowledge may be cited in order to consolidate an interviewer's ideas, but the main focus is always on the answers to the questions received.
In this article, we will discuss what you need to prepare and how to create a good interview paper. We will also discuss some of the key points you need to keep in mind when approaching the interviews and writing process.
How to Prepare for Your Interview
As with all projects conducted in study and in work, if you do not prepare properly, then your results will most likely be misdirected.
Having a strong plan in place will ultimately lead to better interviews and better results.
In addition to this, being well prepared will make the process less stressful. There will be less chance of mishaps during the writing and interview process.
Here are the best ways you can prepare for your interviews:
Have Your Questions Ready
It is imperative that you have your questions set out before you enter any interview. If you do not have a strong sense of what you want to ask, then the interview will be poorly organized.
You may find that, during an interview, you want to ask questions relating to the subject's answers or approach. This is acceptable and can prove to be beneficial, particularly to journalists.
However, you must think of extra questions as an opportunity. You do not get these chances if you do not have questions in the first place.
There are many different types of questions you can ask in an interview. Here are some of the ones you will most likely use:
Open-ended questions: These are questions that can be answered in general terms and do not facilitate a restricted response. Questions that have the premise of feeling are open-ended. An example is: 'How do you feel about the recent changes in the workplace?'
Closed questions: These facilitate a strict response that is usually a yes or no. These questions are often used in surveys and data reports.
Direct questions: These are simply used to gather information quickly and can relate to a person's basic details or thoughts.
Loaded and unloaded questions: These are to be used with caution, but they can be very useful in obtaining a subject's feelings. A loaded question works on an assumption of feeling or action and forces the subject to work around this. An example is 'Do you still dislike the changes made to the timetables?'
You should spend time practicing writing questions, even if you do not use them in advance. It is good to get an idea of how to phrase and create different types of questions and when to use them.
Determine Your Intention
Before entering the interview, you need to have an idea of why you are doing it in the first place.
This might sound like a simple point, but it is often a neglected one.
Interviews with little purpose or direction are difficult to sustain. The subjects will most likely ask what you intend to do or find with the interview, and if you cannot answer this, then they will likely not take part.
Write out what the interviews are for, why you are conducting them and how they will be used. Understanding this will create a better interview.
Further, it is also a good idea to think about what you intend to find from the interviews. Having a starting point will keep you engaged and guide you.
This is known as a hypothesis . It is normal that hypotheses may be proven wrong once the data is collected, but this is a benefit as you can analyze the data you receive against your preconceptions.
Imagine entering a competition and being asked where you want to finish. Your initial ideas, whether that is finishing first or last, will automatically be measured against your actual finishing position. From this, you often reflect on performance, the process and what can be done next time around.
Having these two sets of data – the hypothesis and the actual proof from the results – will give you the opportunity to reflect and construct a much better interview paper. This will be discussed below.
Get Your Paperwork in Order
The interview itself is only a small part of the whole process. The amount of paperwork you may require for your interview can be quite surprising.
If you are doing your interview in the style of a questionnaire or a survey, make sure that you have plenty of printed copies available.
Having a copy of the questions can be helpful for the interviewee as well. If you are not conducting a blind interview – where the subject will not know the questions – then you have something to hand to show the subject before asking them.
This gives them a moment to think of their answers and makes the subject feel at ease. A lack of paperwork makes the process sometimes look illegitimate.
Depending on the type of interview you are conducting, you may need an interview confidentiality statement or a declaration of participation.
Many interviews cover sensitive topics, and the subjects themselves should have the right to remain anonymous. Having these options available through the correct paperwork is the best way to remain professional.
Provide, or Obtain, Contact Details
The subject you interview may find your topic of great interest. If this is the case, you should be prepared beforehand to provide them with contact details.
You may also want to conduct further interviews in the future.
Having these contact details allows you to potentially build a relationship with willing participants down the line.
If you approach the interview with no regard for the subject, you will come across as rude.
Discussing the project beforehand and obtaining contact details is a way to show your genuine concern for them as a participant.
It is also good to keep in mind their timetable. You may have contacted at a particularly bad time, and they may not be available to participate. Having contact details and a professional relationship with potential participants will allow you to rearrange.
Have the Right Equipment
Arguably the most frustrating part of the interview process is the transcription. This is where you write out the recordings and jot up the data.
If your interview is free-flowing and based around open-ended questions, a transcription is imperative.
Ensure that you have the right equipment beforehand. A recorder of some sort or an app on your phone should be sufficient. It is important that you set time aside to write up the responses, as it is a long process.
If your questions are closed, and you are conducting survey-based interviews, ensure that you have software or a system to tally up the responses.
This is also time-consuming, and if you are permitted to, then it might be worth co-operating with someone else to achieve faster results.
Have these things in place before you enter the interview, otherwise you will struggle for time.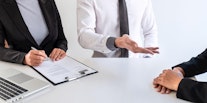 Points to Consider During the Interview
Once you have prepared for the interview, all that is left to do is to sit down with a participant and begin the process.
It is nerve-wracking , and the first time you do it may be uncomfortable. However, remember that the participant will also be nervous.
There are certain behaviors to avoid and practices to adopt during the interview process. Keep an eye on these matters while interviewing.
Once you have conducted a couple of interviews, you will have an idea of how long each one will take.
Set a timeframe to work within and try your best to stick to it. This gives a fair framework for everyone to answer the questions in.
However, do not push participants to answer quickly, as this will come across as rude. Be patient , but try to maintain the structure you have set out with the questions and the time allotted to each question.
Your attitude and your body language are some of the most important things during an interview.
Come across as inquisitive , patient and enthusiastic. Take interest in the answers that the participant responds with and be considerate regarding the time they have given to you.
If you are sluggish and unresponsive, the answers you will receive will reflect that.
Do not mock any of the answers, either. You may receive answers that you do not expect, and it is important to remain professional.
Conversation
Conversation is good, but limit it during the interview.
Have a chat with the participant beforehand about the interview and remain cordial throughout. If you have the time to do this, it will help build a better relationship with the participant.
However, once the interview begins, you must maintain your composure no matter how interested you are in the answers.
Listening is harder than it sounds during an interview, particularly if it is interesting. You must not respond to the answers with your opinions, and you must not divert away from the questioning process.
You may also want to speak, and even make small gestures, during the participants' answers. These must also be limited, as they interrupt the flow.
Silence and patience are the best policies to follow. If you need to encourage the participant to continue their line of thought, then nod and ensure you maintain eye contact.
Honest answers are created when participants are not being framed within an opinion or agenda. Try your best to keep yours out of it during their answers.
Sensitivity
Depending on the interview, some questions will potentially cause an emotional response.
If that happens, you must remain professional and considerate. Give the participant time to answer the question.
If the question is too much for them, then you should give them the option of pausing and stopping the interview.
This circumstance may not be the best situation for your results, but the mental wellbeing of a subject is one of your responsibilities.
Having the questions to hand can prepare the subject for this scenario. If you are aware of certain questions that might evoke an emotional response, then discuss beforehand with the participant if they want to answer them.
You do not know what to fully expect until the interview process begins, but there are ways in which you can prepare yourself for sensitive situations.
How to Construct the Interview Paper
After you have your data collated and transcribed, you now have the source material ready to write paper.
Depending on the type of the interviews you have collected, the paper will look different. However, as with all academic and professional essays and papers, there are basic rules to follow.
Introduction
Your introduction should outline what your project is and why you opted to use interviews in order to ascertain a hypothesis.
State why you have chosen to conduct the interviews and what your hypothesis is. Do not discuss the results yet, as this will come much later in the paper.
Finally, highlight what work has been done before, if there has been any, and why your project is unique in that regard. Your methods are as important as the results gathered.
You may have chosen interviews because human participants have not been used in a certain study. On the other hand, your interviews may consolidate or disprove the conclusions of another paper.
Once you have outlined pre-existing studies, it is a good idea to discuss the structure of the paper briefly. State in what order the data will be discussed and the aims of each section.
Main Body of the Paper
This will be the largest part of your paper, but it should also be the most straightforward if you have conducted the interviews correctly.
In the main body, you will discuss your actual findings and results, relating them back to the purpose you have outlined in the introduction.
Depending on the type of data you have collected, your paper will either be statistical or empirical.
If it is surveys you have collected, then your findings will more likely be statistical. In this case you need to compile and analyze the results. These papers are more scientific in their outlook.
On the other hand, if your interviews have taken an open-ended route, you will likely be breaking down your findings from conversations with participants.
In this case, your findings will be more down to your own interpretations and knowledge. These papers are more subjective, but it is important to reiterate sections from the conversations you have had in quotes and gobbets.
With both types of papers, you will need to compare and contrast your results. You will also need to analyze in reference to any prior studies.
The conclusion should be the final discussion of your results. This is where your hypothesis is an essential part of writing a paper.
Having the opportunity to reflect on the hypothesis you approached the interview process with will show intelligence and contemplation to readers.
Further, it will give you the benefit of structure in your paper. Without the hypothesis, the paper will look void of direction.
As well as discussing your results in relation to your hypothesis, it is important to reflect on the results during the conclusion.
With the data you have received, state what your findings mean for the direction of a certain working project or for future studies in the same area.
Remember to always give yourself time to edit and proofread, especially in the case of interview papers. If you fail to do this, you will not only make mistakes on your behalf, but you may misrepresent a participant, giving no justice to their actual answers.
Each interview is unique in that you will be presented with a different personality and a varying set of responses.
With the right structure and the correct preparation, you should be able to factor the results received from most participants into your study.
Once you get to writing the interview paper, your conscientiousness will show in the ease in which you find writing up the results.
Choose PurpleCV and get:
Access to your own specialist writer
Unlimited revisions for 12 months
Average 2-day turnaround (specialist CV 5 days)
No templates are used on any of our CVs
Was this article helpful?
You might also be interested in these other Wikijob articles: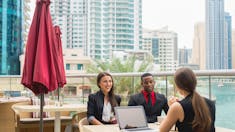 Or explore the Postgraduate / PHD sections.