Proven Strategies for LPG Gas Dealership Marketing
The rise in the need for energy has led to an increase in many market players in the oil and gas sector. With PSU and private gas agencies existing together, it is important for gas agency dealerships to work on marketing strategies to increase the consumer base for their business.
LPG gas dealerships are known as the chain of distribution to reach efficiently customers doorstep, but to get there are a few factors that play in their marketing, and increasing their sales Y-o-Y.
While taking an LPG gas dealership, one must choose a location that is convenient for consumers and easy to manage transportation. This includes enough parking area and proper storage space.
In the LPG sector, which is highly regionalised the location of the energy source plays an immense role in the selection of the area when it comes to additional costs for transporting materials and finding customers. This is why, marketers must take input from the nearby locality, and nearest highway, when it comes to finding the best spot for starting the dealership.
Consumer Segment
Before starting any marketing strategy, it is important for any gas agency dealership to understand its consumer segment. Does this consist of household cylinder needs, to run SME businesses— food stalls, cloud kitchen, use in college laboratories/hospitals, to supply to other retailers, or supply in small and large scale factories?
Once an understanding of the consumer segment is done, it is important for LPG dealerships to go ahead and take the help of different traditional and digital marketing to spread the word and connect with consumers.
Create a USP-Based Launching Strategy
To market the dealership, you must have the right launching strategy as a conversation starter for the businesses in the locality. Create above-the-line (ATL) and below-the-line(BTL) marketing strategies to target urban and rural consumers.
Promote by educating benefits of choosing LPG as a fuel choice
In this, the agency can connect with users and help them understand the benefits of LPG and how selecting this can be conducive to financial choices.
Some of the benefits the dealership owners can communicate to users:
Chemical Feedstock
The centralised heating solution in grain storage
Production of electrical energy by running Turbines
Agricultural Use-Drying process
Paper Industry
Use as refrigerant
Promote Legal and Safe Use of LPG
This includes a discussion of the pros and cons of using LPG alternatives such as kerosene, coal, and even sourcing illegal LPG.
Above The Line Campaign
The above-the-line marketing campaign is to target groups who are temporary residents and looking either for address transfer to an agency nearby or to consumers who want a new connection. In this, the dealership is required to create a buzz through social networks and news portals.
Below The Line Campaign
In this marketing is carried out in corporate parks, and recreational areas like refreshment places, and canteens. This way the agencies can connect with the audience base who is already interested in getting gas agency dealerships.
Post-Launch Marketing
Once you are able to create a buzz and launch your dealership, the next step is to connect with potential customers. This includes providing educational materials, and resources for promoting safe use of LPG gas. This should also include any coupon or offer your agency is offering to the consumers.
To benefit from marketing strategies, one should also keep an eye on ROI to measure the effectiveness of the campaign. This includes the number of new registration, sales monitoring from 5Kg to 425Kg cylinders, and also the number of inquiries generated.
Customer Relationship Management
Implementing Customer Relationship Management (CRM) strategies for an LPG gas dealership can greatly enhance customer satisfaction, retention, and overall business success. Gather data about your customers, their preferences, buying patterns, and communication preferences. This data will help you tailor your CRM strategies effectively. You can also use this information for cross-selling or up-selling of products. For instance, if you have a customer who is regularly buying LPG cylinders for domestic use, you can suggest services, or products that would complement the needs.
Building an Online Presence
To know about a gas agency dealership nearby, any consumer will look up on the internet, and the results that come up at the top of searches have the highest chance of getting the business. This is why, it is necessary to build an online presence. To gain credibility invest in Local SEO, include information about the dealership (NAP- Name, Address, and Phone Number), add images, and customer reviews assurers the value of the dealership.
Understanding The LPG Market
Understanding market trends, and predicting consumer preferences, emerging technologies, and new applications of LPG can benefit businesses tremendously. This green, low-carbon emission fuel is an innovative energy source, and identifying businesses that are more likely to use LPG in the future, and associated groups with it, will help in curating marketing campaigns and preferences accordingly.
Promoting Safety Compliance
Safety is a top priority in the LPG industry. This section should highlight the steps you take to ensure the safe handling and use of LPG.  If your dealership follows industry regulations and standards, you should let customers know. Certifications demonstrate your commitment to safety and quality. Many people might not be familiar with the proper ways to use LPG. Educate your customers about safe practices, proper storage, and usage tips.
Offering Exception Customer Service
Provide quick and helpful customer service that helps customers with any issues and concerns they might have. Addressing problems promptly, and providing resolutions that value consumer satisfaction dedicated to solving their pronounced problems. Paying attention to feedback, and working on it can result in improving customer satisfaction. One of the key marketing strategies is word-of-mouth marketing and this comes with exceptional customer service.
Collaboration with Local Businesses and Real Estate Developers
To set the market for the newly launched agency, the dealership must look for long-term collaboration that brings business. Collaboration with Local businesses such as HoReCa Sector, Metal Melting business, or laundry business can get a head start. Not only this, one can collaborate with real estate developers as they need an agency for new properties, and partnering with them can lead to a steady stream of business.
The Supporter of the Marketing Efforts- Shivgas
The strategies will definitely keep the phones ringing for new registration, and in your effort to make a mark, Shivgas is the supporter that pushes your branding effort. With the connection in business, and having a strong brand presence in West Bengal, it becomes easier to market. With Shivgas LPG gas agency dealership in West Bengal, you get 24x7 support, timely delivery for inventory management, and help from the sales team for safety training and launching of the business.
Comment (0)
Leave a reply cancel reply.
Your email address will not be published. Required fields are marked *
Save my name, email, and website in this browser for the next time I comment.
Benefits in Healthcare Sector 1
Benefits of LPG 2
Catering Industry 1
Commercial Business 1
Commercial LPG 10
Construction Industry 1
Domestic LPG 8
Economical Impact on LPG 1
Gas Agency 15
Gas Agency Dealership 6
Home Appliances with LPG Gas 1
How to Save LPG 1
How to Save LPG Gas 2
Industrial LPG 12
Investing in GAS Agency 1
License For LPG Installation 1
LPG And LNG 1
LPG Connection 7
LPG Gas Agency Dealership 1
LPG Gas Company 3
LPG Gas Dealership 5
LPG Gas Distributorship 1
LPG Gas Installation Rules 1
LPG Gas Investment 1
LPG Gas Safety Solution 1
LPG Gas Warehouse 1
LPG in HoReCa 1
LPG in the Laundry Industry 1
LPG Industry 1
LPG Safety 8
LPG Supply Chain 1
LPG Sweating 1
LPG vs LNG 1
LPG vs Natural Gas 1
Marine Industry 1
Prevent LPG Gas Explosions 1
Private Gas Agencies 1
Private Gas Agency 8
Private Gas Agency Dealership 1
Private Gas Companies 1
Safety Tips 1
Soapy Water Test 1
Sustianability 1
Uncategorized 2
Recent News
10 Best Ways to Save LPG Gas While Cooking
10 Tips to stay safe when handling Industrial Gas Cylinders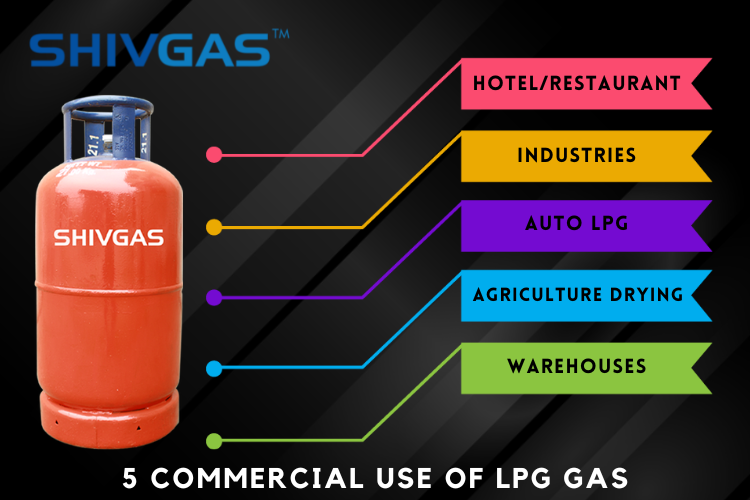 5 Commercial Uses Of LPG You Must Know
5 Main Industrial Uses Of LPG
5 Ways To Prevent LPG Gas Explosion At Home
Advantages of LPG
Agriculture Sector
Air Pollution
Auto LPG Testing
Avoid The Cylinder Explosion
Benefit of LPG
Benefits of LPG
Best Gas Agency
Chemical Industry
Commercial Business
Commercial Gas Cylinder Price
Commercial LPG
Commercial LPG Gas
Commercial Uses of LPG
Cooking LPG Gas
Customer Relationship for LPG
Cylinder Explosions
Differences Between LPG and Natural Gas
Domestic LPG
Domestic LPG Connection
Domestic LPG Gas Cylinder
Future of LPG
Gas Agencies
Gas Agency Dealer
Gas Agency Dealership
Gas Agency in East India
Gas Appliance Maintenance
Gas Explosion
Gas Leak Detection
Gas Stove Problems
Gas Supply Chain
Greenhouse Gas
How to Save LPG Gas
How to tackle LPG Sweating
How to Take Gas Agency
Hydrostatic Testing
Impact of LPG in Economy
Industrial Gas Safety
Industrial LPG
Industrial Uses of LPG
Industry Fuels
License for Gas Installation
Liquefied Petroleum Gas
Liquified Petroleum Gas
LPG And LNG
LPG Benefits
LPG Connection
LPG Cylinder
LPG Cylinders
LPG for Agriculture
LPG for Agriculture Solution
LPG for Home
LPG Gas Agency
LPG Gas Agency Dealer
LPG Gas Agency Dealership
LPG Gas Booking
LPG Gas Companies in India
LPG Gas Company
LPG Gas Company in India
LPG Gas Connection
LPG Gas Cylinder
LPG Gas Dealership
LPG Gas Dealership Marketing
LPG Gas Distributorship
LPG Gas Explosion
LPG Gas Tips
LPG Impact in Indian Economy
LPG in Cars
LPG in Construction Industry
LPG in HoReCa Sector
LPG in Hotels
LPG in Natural Disaster
LPG in Restaurants
LPG in Rural India
LPG in the Laundry Industry
LPG In the Metal Industry
LPG Industry
LPG Precaution
LPG Safety Tips
LPG Storage Rooms
LPG Supplier
LPG Sweating
LPG Testing
LPG vs Natural Gas
LPG Warehouse
Marine Fuels
Market Trend in LPG
Plastic Industry
Private Gas Agencies
Private Gas Agency
Private Gas Agency Dealership
Private Gas Agency Near Me
Private Gas Companies
Private Gas Companies in India
Private Gas Company in India
Private Gas Dealership
Private Gas Supply Chains
Private LPG Gas Agency
Private LPG Gas Company in India
Private LPG Supplier
Role of LPG
Rubber Industry
Safety in LPG Gas Agency
Safety Tips
Safety Tips of LPG
ShivGas' Commitment
Steps to Success
Transferring Gas Connection
Use of LPG in Restaurant
Marketing and Customer Service Strategies for LPG Gas Dealerships
Marketing And Customer Service Strategies for LPG Gas Dealerships
Introduction
Effective marketing and customer service strategies are essential for LPG gas dealerships to attract customers, build trust, and ensure satisfaction. This presentation explores key strategies to enhance brand positioning, customer engagement, safety awareness, and overall success in the competitive LPG gas industry.
Targeted Marketing
• Identify and target specific customer segments such as residential, commercial or industrial users.
• Develop tailored marketing campaigns and messages to reach the intended audience.
• Utilize online platforms, social media, and local advertising to raise awareness and promote your services.
Branding and Positioning
● Create a strong brand identity that reflects reliability, safety, and quality.
● Differentiate your LPG gas dealership from competitors by highlighting unique selling propositions.
● Position your dealership as a trusted and preferred provider of LPG gas solutions in the market.
Customer Education
• Provide educational materials and resources to promote safe and efficient usage of LPG gas.
• Conduct workshops or training sessions to educate customers on handling and safety measures.
• Share information on the benefits of LPG gas dealerships, energy efficiency, and environmental sustainability.
Customer Relationship Management
• Build and maintain strong relationships with customers through effective communication channels.
• Implement a customer database system to track preferences, purchase history, and feedback.
• Offer personalised services, discounts, or loyalty programs to enhance customer loyalty.
Prompt and Responsive Service
● Ensure timely delivery of LPG gas and quick response to customer inquiries or complaints.
● Establish efficient logistics and delivery systems to meet customer demands.
● Have a dedicated customer service team to handle queries and resolve issues promptly.
Safety Awareness Campaigns
• Conduct safety campaigns to educate customers on proper handling, storage, and usage of LPG gas.
• Provide safety guidelines and materials, including pamphlets, posters, and safety demonstrations.
• Collaborate with local authorities and fire departments to promote safety awareness in the community.
Implementing strong marketing and customer service strategies in LPG gas dealerships is crucial for building a reputable brand, attracting customers, ensuring safety and fostering long-term loyalty, ultimately driving business growth and success.
How to Increase LPG Daily Sales In 2023
Do you own an LPG plant and you are thinking on how to increase your LPG daily sales target? Pay attention now, because I'm sharing with you some of the ideas you can implement to increase sales for LPG plant.
It's important that you read through and find some strategies that would work for you. There are several ways to increase sales for LPG plant, but not all of them may be applicable in your location. Some might be costly to implement as well.
As the huge Investment opportunity in cooking gas increases, so will the revenue starts to decrease as well. Because there will be more LPG plants targeting same location or even out rightly taking over some share of your market.
When that begins to happening, as it's already happening for some plants, how do you hope to increase sales for your LPG plant?
Plan for LPG Daily Sales Target
If you already knowledgeable about advertising, you would be familiar with LBA or location based advertising. This kind of advertising was born at the beginning of the mobile phone era. Although, not much is being said about it lately because it's virtually being used in every digital platform today.
This kind of advertising deals with targeting customers to patronize a business within a specified location. But this advertising is targeted only at those who are within the preferred location, and at the time they can use the service or buy the product.
So, this advertising favours businesses that are location based like LPG plants. The question is, how do you utilize such marketing to increase sales for LPG plant? How do you implement LBA for you plant, and what technology is most effective for your target audience?
Together we are going to be looking at some of the existing platforms you can use to increase sales for LPG plant. But it will be up to you to decide which one or ones that are suitable for you to use.
Tips for Increasing LPG Daily Sales
I have outlined these tips as a way to guide your marketing plan. Most LPG plants don't think there's anything they can do to promote their business. They just believe that the customers would always come into their plant to buy gas when they need to refill. As much as that could be true now, it may not be true for all time.
The main reason for marketing is competition, and without competition there will be no need for marketing. Because your customers would always find you when they really need you. But since they don't have to choose you, then you have to find a way to make them to choose you.
The idea to increase sales for LPG plant is to go beyond the wait and see conventional sales strategy for gas plants, where the customers on their own would find the nearest plant to buy gas. I have bought cooking gas from different plants as I choose because no one gave me any reason to choose them.
But if you plan to increase sales, you don't just seat and wait for customers to decide in their house which plant they would buy from when their gas cylinder is empty. You can help them to choose you, long before they ever need to refill their gas cylinders.
Holiday Sales Marketing
Holidays are the best times to increase sales for LPG plants. One of the benefits of holidays is that people want to spend. They have plans to spend more money and that can increase your sales normally. But that's not always the case.
Inasmuch as people want to spend money during holidays, they don't have to spend it on your product. If you want their money it's up to you to strategies on how to get it. That means, as an LPG plant you have to have holiday sales plan.
It's not enough to say my customers would buy from me. What about increasing sales during holidays? You have to see holiday season as a time to increase sales for your plant and not just to seat with the hope customers would buy from you.
The marketing strategies I'm sharing with you here would help you to plan your holiday sales better. Also, I recommend you read the following articles: How To Sell – A Simplified Guide and How Marketing Works For Beginners .
Membership Database Marketing
One of the most important form of marketing that's being ignored by LPG plants is membership or customers database. In all the gas plants I have visited and even worked with, they never see this as important.
Most of them don't even have the contact details of their customers. They treat everyone as a walk in customer without any relationship or attachment with the plant. You can send text and WhatsApp messages to notify your customers of discounts, incentives and closures and holiday sales.
You can even send them holiday greetings during Christmas, Easter, workers day and Salah holidays. Also, you can send birthday reminders. People love to be celebrated. I have testified of my story, how my bank used to remind me of my birthdays until social media took over.
Recently, I learnt one of the popular LPG plants around me had a free gas day during the Covid-19 lockdown. But I wasn't aware, even though I have been buying gas from the plant. I first thought it wasn't properly publicized or they used a different platform not targeted at their customers.
Then it occurred to me, they don't have my contact, even if they wanted to reach me. This should be a lesson to all LPG plants to have a database of their customers. If someone ever bought cooking gas from your plant, you should have at least their phone number and cylinder KG size. Everything is tagged to phone numbers these days.
We currently implemented this for a client, and I will explain it all in the case study how we implemented this strategy. You too can do the same, tapping into my ideas for your plant.
Mobile App Strategy
Mobile apps are changing the way we do business with our mobile phones. One of the best ways to build membership or customer database is with mobile apps. While most plant owners still argues that it's still early to adopt such strategy, they forget that you don't build customers overnight.
A mobile app would help you start building members database now, long before your business would become more competitive. Moreover, the app can do much more than just members database profiling. It would help you increase sales for LPG plant by giving users access to order cooking gas and buy cylinders on their phones.
Also, it may cost some money to develop an app like this but it helps plant owners increase sales through customer database management. However, an entrepreneur can also provide such marketplace for all gas plants in the country to use.
Social Media Marketing
This may not be the perfect way to increase sales for LPG plant, but it's a way to help brand your gas plant in the mind of your target customers, and publicize your future promos like discounts.
You cannot avoid having social media presence, at least in platforms like Facebook , Instagram and Twitter . Plus, you  need to localize your social handles as well to avoid people who are not from your location joining your fan base. You don't need your followers polarized. That would make your social media campaigns less effective.
If you have multiple plants, it will be best to either add the locations you want customers to follow you or create each handle for particular location. Don't attempt to target everyone with your social media pages. Focus only on your target location.
Customer Delivery Services
Another strategy you can apply to increase sales for LPG plant is delivery. During the pandemic, many customers, both homes and businesses wanted to get their gas delivered to them but couldn't find such service anywhere.
This kind of service is what is still keeping the road-side gas refill stores operational. People find them convenient when they don't feel like going any distance to buy cooking gas. Also, in time of emergency, when gas suddenly finishes during cooking and you have no one to send to refill your gas cylinder, delivery service may be the only hope. There are customers who won't might paying delivery charges.
Some businesses like restaurants, hotels, etcetera, would use delivery services when offered. You have to understand your customers needs then look for a common ground to provide such services in a way it will serve a purpose.
Promoting LPG Daily Sales Target
I have given you some important clues as to what you should be doing about how to increase sales for LPG plant. First, I explained about location based advertising – meaning your promotion should be location based only. You target only those within your business coverage.
Secondly, i highlighted in the steps to increase sales for LPG plant database marketing and mobile apps. These two should work together to be more effective. You need an app to manage customer database. You can also collect customers data any other way or even using manual method.
But for LPG plants that deals with more customers or multiple locations, using a mobile app would of great benefit. I even advised that it would have better subscribing to an existing LPG marketplace app to save cost in developing your own app.
The real concept is how you can communicate to your customers through their most effective platform. And then, the social reach out. It's also an avenue to promote discounts and incentives. Most importantly, it's to brand your LPG plant business. While I also explained delivery as a value service that can increase sales for your gas plant as well.
Let's now look at some implementation strategies, as a way you can increase sales for LPG plant:
Promote With Incentives
Incentives are most effective way to attract, motivate and encourage customers to do something. You remember the popular campaign, BUY 1 GET 1 FREE! Such incentive drives sales in a way you may not be able to control.
However, I would only advise using promo that can increase sales for LPG plant and that will not reduce your revenue.
Moreover, the only way promos work effectively is if they are amply advertised. There's no way it works without more customers being aware of it. It doesn't matter if you are giving out discounts or souvenirs, they are the same. If nobody hears of it, nobody will participate in it.
Offer Discount Promos
Let me start with discount sales for either all your customers or segment of your customers. You may not know how effective discounts work for sales until you try one. This kind of strategy is used a lot by supermarkets, and it works.
Once customers know they can pay less they would want to come back for more. Study and strategies on different promo discounts to help you boost sales regularly.
However, if you have been operating for up to one year, you should have noticed your high and low-peak periods. This would help you plan your discounts to either help attract new customers or increase sales from dormant customers.
With discounts nothing is done without a target. You might observe my emphasis on mobile app, it's because to better manage promos in this age you need it. Also, it will help you to better manage customers who benefits from those promos and for proper accountability. You don't want discount fraud or encouraging your workers on how to steal from you.
Give Out Souvenirs
This kind of promo is usually good when you are launching your gas plant. It helps to create massive awareness around your target communities. Also, most customers would come just to get the souvenirs.
You can either give it out freely to everyone, depending on the type of souvenirs or use it to increase sales or patronage. You should use something that's attractive and that would help promote your new plant.
For example, t-shirt or face cap can do the Magic better. While everyone would like to get this kind of souvenir, it can also help you increase patronage. You can offer the customers that buys up to 12.5kg gas quantity in one month. Not everyone would qualify but surely everyone would be talking about it.
This kind of promo would work best with mobile app, so you can collect their data as well and use it to capture your first customers. How you implement this would matter a lot.
Case Study: OBO GAS Promo
Let me say client name is OBO Gas. They wanted to implement a system to help them manage and reward customers. We launched a campaign, know your cylinder size. They campaign was to help document regular customers and to know how much gas they buy monthly.
OBO couldn't automate the system, we used its receipt system. Customers were issued with a tally number to indicate how much kilogram of gas they have bought. Every repeat purchase gets a new tally number with current KG total.
We exchanged customers data during the first tally collection for the month, and announced winners at the beginning of each month. Top 3 customers with the highest KG purchase gets gift items. Their phone numbers, kg purchased and gift they qualified for where published and posted for everyone to see. And we took pictures for the social media campaign.
At the end of 3 months, we collected 247 customer data, and had 60% increase in return customer rate. There were challenges too, and we hope to do it even better next time.
If you are focused on how to increase sales for LPG plant, you will always find ways to promote your plant better. But what's more important is how best you can reach out to target audience during your promo period. It's important you consider the options that would give you more reach at cheaper cost.
Also, you have to know which segment of your customers you want to target with the promo and what the motive for the campaign. Whether you are using discount or souvenir, whatever incentive you agreed to use shouldn't be wasted on the wrong target.
Finally, customer management is more important and should be part of your plan from the beginning. Managing customers is like managing your revenue source. It's not something to take likely. And I strongly recommend to focus on phone numbers. Everyone has phone these days. If you would buy into my idea of a mobile app, contact me for how you can implement it for your gas plant.
Business Management
Business Travel
Crypto Updates
Energy Market
Farming Business
Food Business
Grow Your Money
Internet Marketing
Manufacturing
Marketplace
Personal Finance
Product Review
Property Business
Service Business
Start A Business
Telecommunication
Uncategorized
Video Tutorials
The Ultimate Guide to Marketing for Propane Gas Delivery Companies
Table of contents.
Your Propane Gas Website
Dominating Local Search
Blogging to Drive Traffic
Using Offers & Generating Leads
Aligning Sales & Marketing
Marketing as a Business Decision
How to Prevail in the Local Propane Gas Market
Local propane gas companies face tough competition. You compete against the giants , one truck price opportunists, and local propane gas companies like yours.
Winning new propane gas customers in your area comes down to more than providing fair, quality service.
Win customers by being found online
Being found online takes more than a website. An integrated marketing strategy can help you win over the propane gas competition your area.
Making Your Propane Gas Website Work for You
There are two types of websites: brochure websites (we exist!) and lead generation websites (we exist! Now sign up with us.). Most propane gas companies are missing important lead generation opportunities by only having a brochure website.
Brochure Vs. Lead Generation Websites: Why You Are Missing Opportunities
How To Write An About Page For Your Propane Company That Doesn't Make People Yawn
Request 5 Tips to Improve Your Propane Delivery Website
Your website can help you win more customers. but first, you need to make a good first impression., dominate the local propane gas search market.
Your website needs to show up first in Google search results in your service area. This means showing up in advertisements, on the map, and in the organic search listings. Prospective propane users won't click to the second page.
Here's how you win the local search competition.
6 Ways to Improve Local SEO Ranking for Your Propane Delivery Company
Local Landing Pages Will Generate More Revenue for Your Propane Company
Start Today With a Local Landing Page Template
This template makes it easy for you to create and publish a google-friendly local page on your website..
Instant Download: Local Landing Page Template
Blogging for Your Propane Gas Company
Blogging boosts your SEO advantage over the competition & will position you as an expert.
5 Blogging Best Practices to Rank High in Search Engines
How to Get More Traffic to Your Blog
Propane Company Earns $23 in Revenue for Every $1 Invested in Online Marketing
Read the Case Study
Win New Business with Propane Gas Offers
Sweetening the pot can help prospective customers convert to your business. Offers should be marketing on your website, via paid search, on social media, and through offline avenues.
Win a Steady Flow of Leads with a Propane Gas Referral Campaign
Prepare for the Busy Propane Switch season with Off-Season Offers
Hendrik-Jan's Take
Each offer should target your ideal customer. for example, don't offer bottom-barrel pricing if you're targeting a customer who is willing to pay more for quality customer service., aligning marketing activity with your sales process.
Rising to the top of search results means more website visits, more online lead conversions, more phone calls, and more business. Your sales team needs to be prepared to handle this change and help your company flourish.
3 Reasons Your Propane Gas Marketing Company Should Hire a Salesperson
Fast Reply Time is Key to Sales in the Propane Industry
Marketing as a Business Decision for Your Propane Company
Marketing is both an experiment and an investment. An investment in marketing can mean significant growth for your propane company.
How One Propane Company Turned $1 of Marketing into $23 in Revenue (Case Study)
5 Signs Your Propane Gas Company is Ready for an Online Marketing Investment
Why Your Propane Sales Team Needs a Marketing Budget
Let's Talk About Increasing Your Propane Company's Revenue
If you've got questions about online marketing, we've got answers..
Book Your 20-Minute Marketing Strategy Session