Medical Spa Business Plan Template [Updated 2023]
Medical Spa Business Plan Template
If you want to start a medical spa or expand your current medical spa, you need a business plan.
You can download our Medical Spa business plan template (including a full, customizable financial model) to your computer here.
To write a successful medical spa business plan, you will first need to decide what type of medical spa you want to open. Do you have a specific medical specialty, such as dermatology or aesthetics, that you want to focus on? Or do you provide a variety of medical spa services such as chemical peels, body contouring or laser hair removal?
You will then need to gather information about your business and the medical spa industry. This type of information includes data about customer demographics, marketing strategies to reach your target market, and 5-year pro-forma financial statements (income statement, balance sheet and cash flow statement).
The following sample medspa business plan template gives you the key elements to include in a winning med spa business plan:
I. Executive Summary
Business overview.
[Company Name], located in [insert location here] is a new, state-of-the-art medical spa focusing on providing beauty services and medical-grade skin care products to the surrounding community. Our product and service lines fit nicely with the aspirational tastes and preferences of the local area – young, middle class suburbanites want quality medical aesthetic care, but do not want to pay luxury prices for it.
Products and Services
[Company Name] will provide medspa services for all ages and both genders. Services will include skin rejuvenation, injectable procedures, non-surgical skin tightening procedures, body contouring, and more. The team will continuously expand and improve on the menu of services.
In addition to providing these services, [Company name] will also be a retailer of medical grade skin care products. Customers will find products at [Company name] that they will not find in beauty stores.
Customer Focus
[Company Name] will primarily serve the residents within a 10 mile radius of our location. The demographics of these customers are as follows:
27,827 residents
Average income of $74,700
58.9% married
49.6% in Mgt./Professional occupations
Median age: 38 years
This bodes well for [Company Name], as the prime demographic for medical spas is women under the age of 55. In addition, there is growing demand from males for medical spa treatments. Both women and men will be sure to patronize [Company Name] for both one-off and routine aesthetic treatments.
Management Team
[Company Name]is led by [Founder's Name] who has been a physician for 20 years. While [Founder] has never run a medical spa herself, she has been a medical spa director since age 30 and spent most of her adult life working as a medical director at various spas. As such [Founder] has an in-depth knowledge of the medical spa business, including the operations side (e.g., running day-to-day operations) and the business management side (e.g., staffing, marketing, etc.).
Success Factors
[Company Name] is uniquely qualified to succeed due to the following reasons:
The Company will fill a specific market niche in the growing community we are entering. In addition, we have surveyed the local population and received extremely positive feedback saying that they explicitly want to frequent our business when it is launched.
Our location is in a high-volume area with easy access from multiple residential and commercial district zones.
The management team has a track record of success in the medical spa business.
Medical spas are a proven business and have succeeded in communities throughout the United States.
Local competitors leave a large gap in the aesthetics market—there are providers offering non-medical services (skin care only or nails only), and an ultra-luxury spa with high-priced medical services, but nothing in between.
Financial Highlights
[Company Name] is currently seeking $700,000 to launch. Specifically, these funds will be used as follows:
Spa design/build: $50,000
Medical spa equipment purchases: $150,000
Working capital: $500,000 to pay for Marketing, salaries, and lease costs until [Company Name] reaches break-even
Topline projections over the next five years are as follows:
II. Company Overview
You can download our Medspa Business Plan Template (including a full, customizable financial model) to your computer here.
Who is [Company Name]?
[Company Name], located in [insert location here] is a new, state-of-the-art medical spa focusing on providing medically-supervised aesthetics treatments and services in a professional environment. It will showcase a well-designed interior as well as private recovery areas with refreshments. [The Company] also sells a variety of medical-grade skin care products which will be on display in the waiting room.
[Company Name] was founded by [Founder's Name]. While [Founder's Name] has been in the medical spa business for some time, it was in [month, year] that she decided to launch [Company Name]. Specifically, during this time, [Founder] took a trip to Fort Lauderdale, FL. During her trip, [Founder's Name] visited a medical spa that enjoyed tremendous success. After discussing the business at length with the owner of the spa, [Founder's Name] clearly understood that a similar business would enjoy significant success in her hometown.
Specifically, the customer demographics and competitive situations in the Fort Lauderdale location and in her hometown were so similar that she knew it would work. After surveying the local population, [Founder's name] went ahead and founded [company name].
[Company Name]'s History
Upon returning from Fort Lauderdale, surveying the local customer base, and finding a potential facility location, [Founder's Name] incorporated [Company Name] as an S-Corporation on [date of incorporation].
The business is currently being run out of [Founder's Name] medical office, but once the lease on [Company Name]'s commercial location is finalized, all operations will be run from there.
Since incorporation, the Company has achieved the following milestones:
Found commercial space and signed Letter of Intent to lease it
Developed the company's name, logo and website located at [website]
Hired an interior designer for the decor and furniture layout
Determined equipment and fixture requirements
Begun recruiting key employees with previous medical spa experience
[Company Name]'s Products & Services
Below are [Company Name]'s initial service offerings and in-store products sold.
Specialists will be asked to perform the following services for both men and women:
Injectables (Botox, dermal fillers, etc.)
Coolsculpting
Laser Hair Removal
Skin rejuvenation (laser, microdermabrasion, ultrasound, etc.)
Microblading and Permanent Makeup
Vaginal Rejuvenation (Laser and Radio Frequency)
The first appointment will include an initial assessment and recommendation phase where the specialist will discuss the customer's desired outcome. A treatment plan will then be formulated, and appointments scheduled.
[Company Name] will feature medical grade beauty products in-store from these well-established brands. It will continue to update its offering in order to provide the newest developments in medical grade beauty products to its customers.
Some of its featured brands will include:
Augustinus Bader
Dr. Barbara Sturm
Dr. Dennis Gross
SkinCeuticals
Furthermore, the waiting area will feature a relaxing, welcoming atmosphere, and popular publications to make the wait for service more pleasurable. At-request refreshments will be provided for free during the waiting period.
[Company Name] will develop a 2,500 square foot facility whose key elements will include the following:
Treatment Rooms
Private Recovery Rooms
Reception Desk
Product Display area
Self-service coffee area
A waiting area with TV screens
[Company Name] plans to be open 6 days a week, from 7AM to 6PM. As demand dictates, we may extend or reduce our hours.
III. Industry Analysis
[Company Name] competes against other medspas, wellness spas, and medical practitioners such as Dermatologists and Plastic Surgeons. There are over 22,000 registered spas in the United States.
According to a report by Packaged Facts, the spa industry is a fragmented one, as the majority of operators are single-location businesses. The market is estimated to grow to nearly $20 billion in three years. Since there are no truly dominant competitors, barriers to entry are not as high as many other industries, and a start-up can expect to have success in this growing market, [Company Name] is well-positioned for success. There is plenty of room in the industry particularly for conveniently located spas that cater to specific geographic and demographic customer niches. Smaller spas can easily develop a loyal clientele that enable them to compete and succeed against industry giants; in this industry, size does not necessarily mean an advantage, which bodes well for [Company Name].
Market Trends
The market in which [Company Name] will compete is experiencing a number of different trends.
Market-level trends:
Strong growth. This market is expected to grow consistently at around 14.3% annually.
Success drivers. Customer satisfaction is what ultimately makes one med spa triumph while another fails. The experience a med spa's client has will ultimately determine whether or not they return and whether or not they refer others to the same spa.
Firm-level trends:
Economies of scale. Larger medspas are finding opportunities to succeed, by making effective use of support personnel. Receptionists and assistants at larger establishments can take care of many of the menial tasks that skilled therapists and aestheticians are responsible for handling in small spas. This permits specialist staff to spend a higher proportion of their time actually performing skilled services.
Premium independent spas. Independent spas also compete with medspas, offering some of the same treatments which do not require medical application or supervision. These spas develop a loyal customer base and select their location on the basis of population demographics.
Specialty spas. Presently, a niche is being carved out for spas that cater to very specific customer segments, such as those that desire body contouring treatments and dermatologist brands.
Customer-level trends:
Intense customer loyalty. Many medspas develop repeat customers who become a regular client base and represent a significant portion of their revenues. Medspas whose employees are able to develop strong relationships with customers can expect to see more long-term success.
Changing gender patterns. Traditionally, women bring in the lion's share of revenues for medical spas, using anti-aging and wellness services more often and spending more at each appointment. In recent years, however, the male consumer's attitude has begun to shift. Men now make up approximately 25% of spa clientele.
Gender preferences. Women are the most lucrative customers for medical spas, visiting more often and purchasing more special treatments.
IV. Customer Analysis
You can download our Business Plan Template (including a full, customizable financial model) to your computer here.
Demographic Profile of Target Market
[Company Name] will serve the residents of [company location] and the immediately surrounding areas as well as those who work in [company location].
The area we serve is populated mostly by middle class Millennials; as a result, they have the means to pay for higher quality service, and are looking for medical spa services somewhere between traditional spa treatments and surgical treatments.
The precise demographics of the town in which our retail location resides is as follows:
Customer Segmentation
The Company will primarily target the following three customer segments:
Middle aged women: The town has a significant population of middle aged women, many of whom are empty nesters. These women seek anti-aging services on a regular basis. These women are well connected to each other and as such are a prime source of referral business. [Company name] expects to regularly acquire new customers from referrals.
Professionals: [Company name] is located along a well-traveled commute route. By offering convenient location and exceptional service to the customer, [Company name] will draw in working men and women who who want services over their lunch break or at the end of the work day.
Moms: The town has a sizeable population of families with younger children. As these moms finish having children, they will seek treatment for body changes associated with childbirth. In addition, this demographic has become increasingly proactive in staving off the first signs of aging. [Company name]'s range of services include a variety of options to address these concerns.
V.Competitive Analysis
Direct & indirect competitors.
The following spas are located within a 20 mile radius of [Company Name], thus providing either direct or indirect competition for customers:
The Fountain
The Fountain is a boutique med spa that artfully blends a relaxing experience with the care, expertise, and results of a physician's office. It employs a hand-picked staff – all of whom have worked in some type of medical practice and have years of spa experience and training. It offers a range of services, including facials, injectables, laser treatments, and cryotherapy.
While we expect that The Fountain will continue to thrive based on its location and customer relationships, we expect that more and more customers will frequent [Company Name] based on the high-quality and competitively priced services we offer and product selection.
Best Self Spa
Established in 1993, Best Self Spa provides a personalized approach to health optimization, access to a range of treatments, and the latest technology. The company provides its guests with aesthetics and wellness services such as injectables, dermal fillers, skin resurfacing, IV therapy, halotherapy, and medical weight loss.
[Company Name] has several advantages over Best Self Spa, in that it offers a broader range of medical spa treatments. [Company Name] will provide these high demand services at an affordable price point.
Radiance Med Spa
Established in 2015, Radiance Med Spa was created to help reverse aging skin, sun damage, and other skin conditions that tend to make people feel uncomfortable in their own skin. The team takes the time to listen to its guests' skincare needs and concerns, and provides individualized attention, skin-care education, and customized state-of-the-art services in a comfortable, safe and confidential environment. The goal is to enhance each guest's natural beauty with lasting results while maintaining the highest safety standards in the industry. Its services include acne treatment, body contouring, laser hair removal, vein treatments, tattoo removal, and microblading.
Radiance Med Spa offers some services which are unique to the area, and thus we expect it will continue to draw a large clientele. However, because many of its services are geared to a wealthier clientele, we expect to draw aspirational clients who cannot necessarily afford these price points.
Competitive Advantage
[Company Name] enjoys several advantages over its competitors. These advantages include:
Location: [Company Name]'s location is near the center of town, giving us access to commuters going to and leaving the train station, local office workers, and passersby shopping in the city. We also offer adequate parking making it easy for customers to patronize us.
Great service at an affordable price: The complete array of medspa services offered by [Company Name] goes beyond the skin-focused services of its most premium positioned competitor, Radiance Med Spa. [Company Name] will offer these services at a much more affordable price.
Management: Our management team has years of business and marketing experience that allows us to market to and serve customers in a much more sophisticated manner than our competitors.
Relationships: Having lived in the community for 25 years, [Founder's Name] knows all of the local leaders, newspapers and other influencers. As such, it will be relatively easy for [Company Name] to build brand awareness and an initial customer base.
VI.Marketing Plan
[Company name] seeks to position itself as a respectable, upper-middle-market competitor in the medspa market. Customers can expect to receive care from licensed medical professionals and medically supervised professionals for a price somewhere between discount chains and luxury establishments.
The [Company Name] Brand
The [Company Name] brand will focus on the Company's unique value proposition:
Convenient location
Highly trained specialists
Significant personal attention
Moderate price point
Comfortable, customer-focused environment
Promotions Strategy
[Company Name] expects its target market to be individuals working and/or living within a 10-mile radius of its location. [The Company's] promotions strategy to reach these individuals includes:
Local Publications
[Company name] will announce its opening several weeks in advance through publicity pieces in multiple local newspapers and publications. Regular advertisements will run to maintain exposure to relevant markets. Community newspapers, school publications, youth sports programs, and similar channels will be a major promotion effort.
Major Publications
We will make careful use of advertising in selected larger publications. [Publication or newspaper name] has a circulation of xyz and we can expect to reach a wider geographic region of customers on a limited basis. Advertisements with major publications will be used selectively, based on cost effectiveness. These ads will include discount coupons so that response to the ads can be tracked.
Community Events/Organizations
[Company name] will promote itself by distributing marketing materials and participating in local community events, such as school fairs, local festivals, or homeowner associations. Since mothers are often heavily involved in such things, we will not only reach the lucrative audience of adult women but also potentially their families by extension.
Commute Advertising
We will drive attention toward [Company name] by leasing a billboard alongside [route or highway]. Advertising on heavily traveled commute routes is an opportunity to alert large numbers of working individuals with disposable income of our opening.
Customer Loyalty Programs
[Company name] will create a winning customer loyalty program to keep its best clients coming back again and again. When not actively providing services to customers in the store, our professionals and other employees will make periodic, regular phone calls to customers. These phone calls will (a) ensure that customers are satisfied with their treatments, and (b) remind customers after a certain period of time has passed that they might want a new treatment. Long-term customers will have the opportunity to participate in the loyalty program, and referrals will be rewarded as well.
Direct Mail
[Company Name] will blanket neighborhoods surrounding its locations with direct mail pieces. These pieces will provide general information on [Company Name], offer discounts and/or provide other inducements for people to visit the spa.
Ongoing Customer Communications
[Company Name] will maintain a website and publish a monthly email newsletter to tell customers about new events, products and more.
Pre-Opening Events
Before opening the spa, [Company Name] will organize pre-opening events designed for prospective customers, local merchants and press contacts. These events will create buzz and awareness for [Company Name] in the area.
Pricing Strategy
[Company Name]'s pricing will be moderate so customers feel they receive great value when patronizing the spa. The anticipated average price point for a Botox treatment is $500 per area, in exchange for which a customer can expect to receive personalized attention during and after their visit. The customer can expect to receive quality care, for a more affordable price than what they pay at an ultra-premium salon or spa.
VII.Operations Plan
Functional roles.
[Company name] will carry out its day-to-day operations on an appointment basis. Because the services offered are primarily performed by medical professionals, walk-in clients cannot be accommodated. However, skin care products may be purchased on a walk-in basis.
In order to execute on [Company Name]'s business model, the Company needs to perform several functions. The majority of employees will assist in up selling customers in addition to the primary functions as treatment technicians. [Company name] anticipates using the services of X employees, divided into the following roles.
Service Functions
Laser treatments
Injections / IV
Medical aesthetic treatments
Hair removal
Body shaping services
Administrative Functions
General & administrative functions including legal, marketing, bookkeeping, etc.
Sourcing and storing products
Hiring and training staff
Appointment making
Customer service/cash register functions
Treatment room preparation/cleaning
Miscellaneous
The following are a series of steps that lead to our vision of long-term success. [Company Name] expects to achieve the following milestones in the following [xyz] months:
VIII. Management Team
Management team members.
[Company Name]is led by [Founder's Name] who has been a physician for 20 years.
While [Founder] has never run a day spa herself, she has been a medical spa director since age 30 and spent most of her adult life working as a medical director at various spas. She began her career after she earned her MD from [University] and completed her residency in Dermatology at [institution] in [19xx]. She was in private practice as a Dermatologist for X years before becoming a medical director.
[Other person's name] will serve as the customer service manager. [He/she] has extensive experience the hospitality industry.
[Founder] will serve as the office manager. In order to launch our medspa, we need to hire the following personnel:
Medical Aestheticians (3 to start)
Nurses (2 to start)
Assistants (1 to start)
Receptionist (2 to start)
As dictated by demand and operational maturity, [Founder] will consider hiring the following personnel:
Receptionists [Number]
Assistant Office Manager
IX. Financial Plan
Revenue and cost drivers.
[Company Name]'s revenues will come primarily from the services rendered and secondarily from the sale of beauty care products.
As with most services, labor expenses are the key cost drivers for medspas. Specialists are salaried. Medspa treatments typically require the provider to have medical training; therefore, attractive compensation packages are necessary to maintain a qualified staff.
The major cost drivers for the company's operation will consist of:
Treatment products and equipment
Moreover, ongoing marketing expenditures and cost of goods sold expenses are also notable cost drivers for [Company Name].
Capital Requirements and Use of Funds
[Company Name] is seeking total funding of $700,000 of debt capital to launch its facility. The capital will be used for funding capital expenditures and location build-out, hiring initial employees, marketing expenses and working capital.
Specifically, these funds will be used as follows:
Working capital: $500,000 to pay for marketing, salaries, and lease costs until [Company Name] is cash-flow positive
Key Assumptions & Forecasts
The following table reflects the key revenue and cost assumptions made in the financial model.
5 Year Annual Income Statement
5 Year Annual Balance Sheet
5 Year Annual Cash Flow Statement
Comments are closed.
Upmetrics AI Assistant: Simplifying Business Planning through AI-Powered Insights. Learn How

Business Planning
Financial forecasting, ai assistance, see how upmetrics works →, strategic planning, entrepreneurs & small business, accelerators & incubators, business consultants & advisors, educators & business schools, students & scholars.
Business Plan Course
Small business tools, strategic canvas templates, e-books, guides & more.
Customers Success Stories
Sample Business Plans
Beauty Salon & Fitness
Medical Spa Business Plan

Did you always want to start your medical spa, where patients can rejuvenate, unwind, and receive all-encompassing care that is specifically catered to their needs? If yes, then you will need to bring that idea to life.
Are you looking to start writing a business plan for your medical spa business? Creating a business plan is essential to starting, growing, and securing funding for your business. We have prepared a medical spa business plan template for you to help in start writing yours.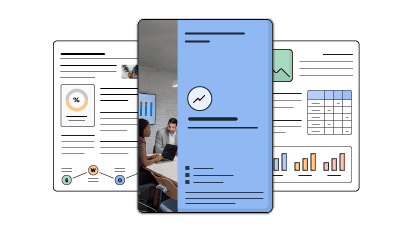 Free Business Plan Template
Download our free business plan template now and pave the way to success. Let's turn your vision into an actionable strategy!
Fill in the blanks – Outline
Financial Tables
How to Write a Medical Spa Business Plan?
Writing a business plan for a medical spa is a crucial step toward the success of your business. Here are the key steps to consider when writing a business plan:
1. Executive Summary
An executive summary is the first section of the business plan intended to provide an overview of the whole business plan. Generally, it is written after the entire business plan is ready. Here are some components to add to your summary:
Start with a brief introduction:
Market opportunity:, mention your services:, management team:, financial highlights:, call to action:.
Ensure you keep your executive summary concise and clear, use simple language, and avoid jargon.
Say goodbye to boring templates
Build your business plan faster and easier with AI
Plans starting from $7/month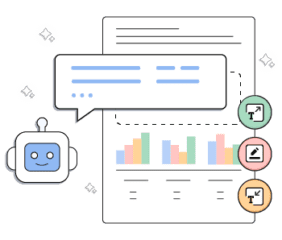 2. Business Overview
Depending on what details of your business are important, you'll need different elements in your business overview. Still, there are some foundational elements like business name, legal structure, location, history, and mission statement that every business overview should include:
About the business:
Provide all the basic information about your business in this section like:
The name of the medical spa and your medical spa will be based on the concept: a medical spa with traditional spa services, a spa with a plastic surgeon, or a medical spa providing services under the supervision of a doctor.
Company structure of your spa business whether it is LLC, partnership firm, or some other.
Location of your medical spa and the reason why you selected that place.
Mission statement:
Business history:, future goals:.
This section should provide an in-depth understanding of your medical spa business. Also, the business overview section should be engaging and precise.
3. Market Analysis
Market analysis provides a clear understanding of the market in which your medical spa business will run along with target market, competitors, and growth opportunities. Your market analysis should contain the following essential components:
Target market:
Market size and growth potential:, competitive analysis:, market trends:, regulatory environment:.
Some additional tips for writing the market analysis section of your business plan:
Use a variety of sources to gather data, including industry reports, market research studies, and surveys.
Be specific and provide detailed information wherever possible.
Include charts and graphs to help illustrate your key points.
Keep your target audience in mind while writing the business plan
4. Products And Services
The product and services section should describe the specific services and products that will be offered to customers. To write this section should include the following:
List the services:
Create a list of the services that your medical spa will offer, which may include traditional spa services such as facials and massages, as well as medical services such as laser hair removal and injectables.
Describe each service: For each service, provide a detailed description of what it entails, the time required, and the qualifications of the professionals who will provide the service. For example, a plastic surgeon will provide botox services.
Emphasize safety and quality:
Overall, the product and services section of a business plan should be detailed, informative, and customer-focused. By providing a clear and compelling description of your offerings, you can help potential investors and readers understand the value of your business.
5. Sales And Marketing Strategies
Writing the sales and marketing strategies section means a list of strategies you will use to attract and retain your clients. Here are some key points to include in your marketing plan:
Develop your unique selling proposition (USP):
Determine your pricing strategy:, marketing strategies:, sales strategies:, customer retention:.
Overall, the sales and marketing strategies section of your business plan should outline your plans to attract and retain customers and generate revenue. Be specific, realistic, and data-driven in your approach, and be prepared to adjust your strategies based on feedback and results.
6. Operations Plan
When writing the operations plan section, it's important to consider the various aspects of your business operations. Here are the components to include in an operations plan:
Hiring plan:
Operational process:, technologies:.
By including these key elements in your operations plan section, you can create a comprehensive plan that outlines how you will run your medical spa business.
7. Management Team
The management team section provides an overview of the individuals responsible for running the medical spa. This section should provide a detailed description of the experience and qualifications of each manager, as well as their responsibilities and roles.
Key managers:
Organizational structure:, compensation plan:, board of advisors:.
Describe the key personnel of your company and highlight why your business has the fittest team.
8. Financial Plan
When writing the financial plan section of a business plan, it's important to provide a comprehensive overview of your financial projections for the first few years of your business.
Profit & loss statement:
Cash flow statement:, balance sheet:, break-even point:, financing needs:.
Remember to be realistic with your financial projections, and to provide supporting evidence for all of your estimates.
9. Appendix
When writing the appendix section, you should include any additional information that supports the main content of your plan. This may include financial statements, market research data, legal documents, and other relevant information.
Include a table of contents for the appendix section to make it easy for readers to find specific information.
Include financial statements such as income statements, balance sheets, and cash flow statements. These should be up-to-date and show your financial projections for at least the first three years of your business.
Provide market research data, such as statistics on the size of the medical spa industry, consumer demographics, and trends in the industry.
Include any legal documents such as permits, licenses, and contracts.
Provide any additional documentation related to your business plans, such as marketing materials, product brochures, and operational procedures.
Use clear headings and labels for each section of the appendix so that readers can easily find the information they need.
Remember, the appendix section of your medical spa business should only include relevant and important information that supports the main content of your plan.
The Quickest Way to turn a Business Idea into a Business Plan
Fill-in-the-blanks and automatic financials make it easy.

This medical spa business plan sample will provide an idea for writing a successful medical spa plan, including all the essential components of your business.
After this, if you are still confused about how to write an investment-ready spa business plan to impress your audience, then download our medical spa business plan pdf.
Related Posts

Eyelash Extension Business Plan

Massage Therapy Business Plan

Esthetician Business Plan

How to Write a Business Plan for Your Startup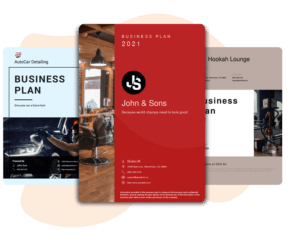 Free Sample Business Plans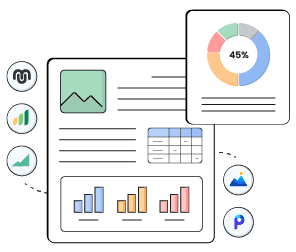 Best Business Planning Software
Frequently asked questions, why do you need a medical spa business plan.
A business plan is an essential tool for anyone looking to start or run a successful medical spa. It helps to get clarity in your business, secures funding, and identifies potential challenges while starting and growing your medical spa.
Overall, a well-written plan can help you make informed decisions, which can contribute to the long-term success of your medical spa.
How to get funding for your medical spa business?
There are several ways to get funding for your medical spa business, but one of the most efficient and speedy funding options is self-funding. Other options for funding are:
Small Business Administration (SBA) loan
Crowdfunding, angel investors, venture capital.
Apart from all these options, there are small business grants available, check for the same in your location and you can apply for it.
Where to find business plan writers for your medical spa business?
There are many business plan writers available, but no one knows your business and idea better than you, so we recommend you write your medical spa business plan and outline your vision as you have in your mind.
What is the easiest way to write your medical spa business plan?
A lot of research is necessary for writing a business plan, but you can write your plan most efficiently with the help of any medical spa business plan example and edit it as per your need. You can also quickly finish your plan in just a few hours or less with the help of our business plan software.
About the Author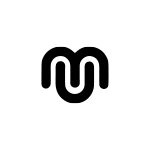 Upmetrics Team
Upmetrics is the #1 business planning software that helps entrepreneurs and business owners create investment-ready business plans using AI. We regularly share business planning insights on our blog. Check out the Upmetrics blog for such interesting reads. Read more

Plan your business in the shortest time possible
No Risk – Cancel at Any Time – 15 Day Money Back Guarantee

Popular Templates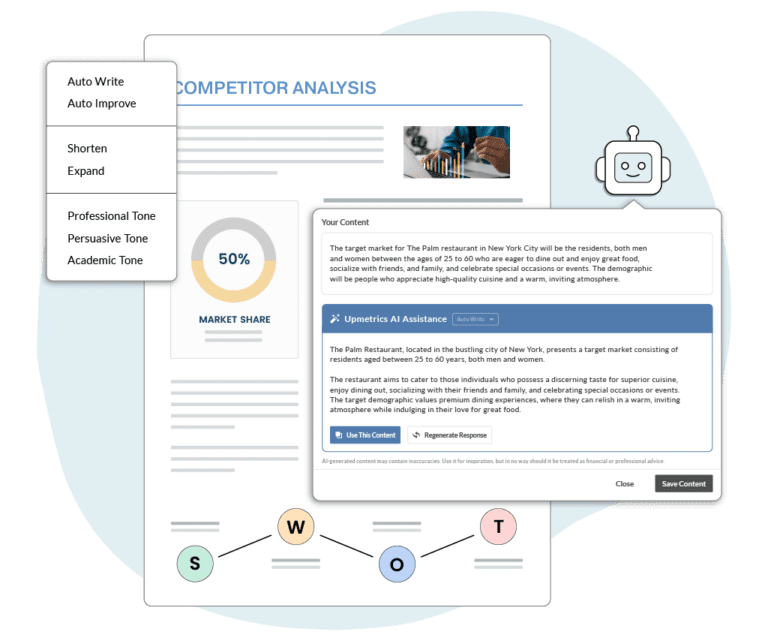 Create a great Business Plan with great price.
200+ Business plan templates & examples
AI Assistance & step by step guidance
4.8 Star rating on Trustpilot
Streamline your business planning process with Upmetrics .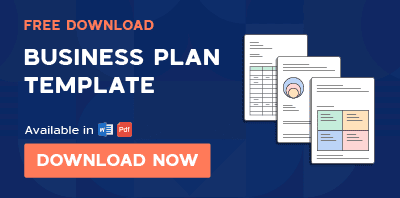 Medical Spa Business Plan
You've come to the right place to create your medical spa business plan.
We have helped over 100,000 entrepreneurs and business owners create business plans and many have used them to start or grow their medical spas.
Below is a template to help you create each section of your Medical Spa business plan.
Executive Summary
Business overview.
Healthier You Medical Spa is a startup medical spa located in Miami, Florida. The company is founded by Annie Smith, an experienced medical esthetician who has gained a reputation and loyal client-base during the past ten years while working at Beautify Wellness MedSpa. Now that Annie has garnered a positive reputation for providing exceptional medical spa services, she is ready to start her own company, Healthier Your Medical Spa. Annie is confident that her reputation and skills combined with her ability to effectively manage client relationships will help her to quickly secure a loyal client base for her new business. Annie plans on recruiting a team of highly qualified professionals to help manage the day to day complexities of running a medical spa business including marketing and sales, accounting and bookkeeping, and client relationship management.
Healthier You Medical Spa will provide a comprehensive array of medical spa services in a clean, luxurious, and relaxing environment. The Healthier You  Medical Spa will be the ultimate choice in Miami for medical spa services while providing the best customer service in the area. 
Product Offering
The following are the services that Healthier You Medical Spa will provide:
Lip fillers
Microdermabrasion
Microneedling
Chemical Peels
Body Sculpting
Laser Hair Removal
Hyaluronic Acid
Non-surgical Fat Reduction
Non-surgical Skin Tightening
Photo rejuvenation
Customer Focus
Healthier You Medical Spa will target women and men in Miami who are looking for non-invasive treatments to promote anti-aging and healthy skin. No matter the customer, Healthier You Medical Spa will deliver the best communication, service, and results. 
Management Team
Healthier You Medical Spa will be owned and operated by Annie Smith. Annie is a graduate of Florida University with a Bachelor's degree in business management and is licensed by the Board of Cosmetology. She has over ten years of experience working as a medical esthetician at a local medical spa company. Annie will be Owner and Manager of the medical spa. 
Annie has recruited an experienced administrative professional, Lucy Johnson, to be the office manager and help oversee the medical spa's business operations. Lucy has been an administrative assistant for over ten years at a local medical spa. Annie relies strongly on Lucy's diligence, attention to detail, and focus when organizing her schedule, customers, and files. Lucy has worked in the medical spa industry for so long, she understands all aspects required in running a successful medical spa business.
Annie and Lucy have recruited an experienced marketing manager, John Thomas, to become a member of the Healthier You Medical Spa management team. John is a graduate of the University of South Carolina with a Master's degree in Marketing. Annie and Lucy rely on John's expertise to execute the company's marketing plan and advertising strategies.  
Success Factors
Healthier You Medical Spa will be able to achieve success by offering the following competitive advantages:
Friendly, knowledgeable, and highly qualified team of certified medical estheticians who will be able to assess each client's needs and recommend the treatments that will work best for them.
Comprehensive menu of services to cater to a wide range of clients of all ages from those looking for regular maintenance to those seeking a dramatic transformation. 
Healthier You offers premium treatments at competitive prices so clients feel they receive great value when purchasing the spa's services. 
Financial Highlights
Healthier You Medical Spa is seeking $250,000 in debt financing to launch its medical spa business. The funding will be dedicated towards securing the medical spa location and purchasing medical spa equipment and supplies. Funding will also be dedicated towards three months of overhead costs to include payroll of the staff and marketing expenses. The breakout of the funding is below:
Medical spa build-out: $50,000
Equipment, supplies, and materials: $20,000
Three months of overhead expenses (payroll, rent, utilities): $160,000
Marketing costs: $10,000
Working capital: $10,000
The following graph below outlines the pro forma financial projections for Healthier You Medical Spa.
Company Overview
Who is healthier you medical spa .
Healthier You Medical Spa is a newly established medical spa company based in Miami, Florida. Healthier You will be the most luxurious, clean, and relaxing choice for clients in the area. The company will provide a comprehensive menu of medical spa services performed by experienced certified medical estheticians who are experts in specific techniques and treatments. 
Healthier You will be able to provide non-invasive beauty treatments to improve and maintain healthy skin and promote anti-aging. The team of professionals are highly qualified and experienced in various techniques such as body sculpting, chemical peels, and microneedling. Healthier You's professionals are excellent communicators in addition to being highly qualified medical estheticians, creating a welcoming environment for all clients. 
Healthier You Medical Spa History
Healthier You Medical Spa is owned and operated by Annie Smith, an experienced medical esthetician who has gained a reputation and loyal client-base during the past ten years while working at Beautify Wellness MedSpa. Now that Annie has garnered a positive reputation for providing exceptional medical spa services, she is ready to start her own company, Healthier Your Medical Spa. Annie has begun recruiting a team of highly qualified professionals to help manage the day to day complexities of running a medical spa – sales and marketing, customer service, administrative, janitorial, and accounting. 
Since incorporation, Healthier You Medical Spa has achieved the following milestones:
Registered Healthier You Medical Spa, LLC to transact business in the state of Florida. 
Has a contract in place to lease the commercial property. 
Reached out to numerous contacts to include former clients, fellow medical estheticians, and friends and family members to spread the word about her new business. 
Began recruiting a staff of medical estheticians, receptionists, sales and marketing associates, and office personnel to work at Healthier You.
Healthier You Medical Spa Services
The following will be the services Healthier You Medical Spa will offer:
Industry Analysis
The global market for medical spas is valued at $14B and is expected to grow by 14% by 2030. The medical spa industry developed from combining a traditional spa with a medical clinic where providers are able to perform specialized medical treatments in addition to general spa service offerings. 
In the United States, the medical spa industry is one of the fastest growing markets. The industry is currently valued at an estimated $13B and is forecast to increase to $47B by the year 2030. Market drivers include increasing consumer demand for anti-aging and self-care services and the growing wellness sector. 
The American Med Spa Association (AMSA) reports a high demand for minimally invasive treatments. Popular treatments in this category include chemical peels, body sculpting, and non-surgical skin tightening. The body sculpting and non-invasive fat reduction segments are expected to experience the fastest growth over the next several years as these procedures are gaining popularity around the country. 
Customer Analysis
Demographic profile of target market.
Healthier You Medical Spa will target women and men in Miami looking for non-invasive treatments to improve the health and appearance of their skin. No matter the customer, Healthier You Medical Spa will deliver the best communication, service, and quality results. 
The precise demographics for Miami, Florida are:
Customer Segmentation
Healthier You will primarily target the following customer profiles:
Millennials
Older Gen Z (over the age of 18)
Individuals looking for non-invasive anti-aging treatments
Competitive Analysis
Direct and indirect competitors.
Healthier You Medical Spa will face competition from other companies with similar business profiles. A description of each competitor company is below.
Mia Med Spa
Established in 2007, Mia Med Spa is now one of the largest medical spa franchises in Florida. The company is able to provide a wide variety of medical spa treatments for its clients. The medical spa offers a variety of injectables, skin care, and rejuvenation treatments for all skin types. Mia Med Spa's founder is a dedicated skincare expert and a well-known medical esthetician in the community. Mia Med Spa also carries its own line of skincare products that can be purchased at one of its 10 locations throughout the state. 
While this is a well-known company with an established presence in the market, Mia Med Spa does not offer personalized customer service or a relaxing spa experience. The Mia Med Spa locations are in large, intimidating facilities in order to serve many clients at the same time.  
Beautify Wellness MedSpa
Beautify Wellness MedSpa, founded in 2015, is a small medical spa with a single location catering to local residents in Miami, Florida and surrounding areas. Beautify Wellness MedSpa provides non-invasive treatments and is most well-known for its fat reduction and body contouring services. The owners of Beautify Wellness MedSpa only hire estheticians that are highly trained in the latest techniques and treatments. This company primarily targets individuals looking to use body contouring and fat reduction treatments in addition to their existing weight management regimen. 
Beautify Wellness MedSpa specializes in fat reduction and body contouring only, and thus does not offer the wide selection of services and treatments that Healthier You will offer. 
Look Young Feel Young Medical Spa
Look Young Feel Young Medical Spa is a Miami, Florida-based medical spa founded in 2019. The spa provides exclusive treatments for men and women in Miami and the surrounding areas. The company is able to provide a wide variety of injectable procedures, body sculpting, and non-invasive rejuvenation services using the latest techniques and products. Look Young Feel Young Medical Spa's owners have developed an impressive following on social media and are well-known in the medical spa community. This presence has garnered the company a large and growing customer base. 
While Look Young Feel Young Medical Spa has quickly established a loyal following and customer base, the company caters mostly to clientele that are interested in anti-aging treatments, but do not target the larger market of customers with other skincare concerns. 
Competitive Advantage
Healthier You Medical Spa will be able to offer the following advantages over their competition:
Skilled team of medical spa estheticians who are not only trained in the latest techniques and treatments, but are also highly effective in providing the best customer service. 
Healthier You Medical Spa targets a wide range of customers from multiple age groups and with numerous skincare and medical spa service needs. 
The company offers competitive pricing and discounts for regular customers. 
Marketing Plan
Brand & value proposition.
Healthier You Medical Spa will offer the unique value proposition to its clientele:
Healthier You Medical Spa provides premium medical spa services for competitive prices.  
The company's medical spa will be a luxurious, relaxing, and clean environment. 
Promotions Strategy 
The promotions strategy for Healthier You Medical Spa is as follows:
Social Media Marketing
The company's marketing director will create accounts on social media platforms such as LinkedIn, Twitter, Instagram, Facebook, TikTok, and YouTube. He will ensure Healthier You maintains an active social media presence with regular updates and fun content to get customers excited about the services the medical spa has to offer. 
Professional Associations and Networking
Healthier You Medical Spa will become a member of professional associations such as the Medical Spa Association, American Medical Esthetician's Society, and the Florida Body Contouring Association. The leadership team will focus their networking efforts on expanding the company's client network. 
Print Advertising
Healthier You Medical Spa will invest in professionally designed print ads to display in programs or flyers at industry networking events. The company will also send direct mailers to local businesses with employees who are in the target market. 
Website/SEO Marketing
Healthier You Medical Spa will utilize the in-house marketing director that designed the print ads to also design the company website. The website will be well organized, informative, and list all the services that Healthier You is able to provide. The website will also list information on the company's events and promotions. 
The marketing director will also manage Healthier You's website presence with SEO marketing tactics so that when someone types in a search engine "Miami medical spa" or "medical spa near me", Healthier You Medical Spa will be listed at the top of the search results.
The pricing of Healthier You Medical Spa will be competitive so customers feel they receive value when purchasing the company's services. 
Operations Plan
The following will be the operations plan for Healthier You Medical Spa.
Operation Functions:
Annie Smith will be the Owner and Manager. She will oversee the medical spa estheticians and client relationships. Annie has spent the past year recruiting the following staff:
Lucy Johnson – Office Manager who will manage the day-to-day operations of the medical spa including overseeing the front desk staff, janitorial staff, and general administrative tasks. 
Stan Williams – Staff Accountant/Bookkeeper who will provide all accounting, tax payments, and monthly financial reporting.
John Thomas – Marketing Director who will oversee all marketing strategies for the company and manage the website, social media, and sales campaigns. 
Milestones:
Healthier You Medical Spa will have the following milestones complete in the next six months.
11/1/2022 – Finalize lease on the space.
11/15/2022 – Finalize personnel and staff employment contracts for the Healthier You Medical Spa management team.
12/1/2022 – Begin build-out and renovation of the spa. 
12/15/2022 – Begin networking at industry events and implement the marketing plan. 
1/15/2023 – Finalize contracts for medical estheticians. 
1/20/2023 – Healthier You Medical Spa officially opens for business.
Healthier You Medical Spa will be owned and operated by Annie Smith, an experienced medical esthetician who has gained a reputation and loyal client-base during the past ten years while working at Beautify Wellness MedSpa. Now that Annie has garnered a positive reputation for providing exceptional medical spa services, she is ready to start her own company, Healthier Your Medical Spa. Annie is confident that her reputation and skills combined with her ability to effectively manage client relationships will help her to quickly secure a loyal client base for her new business. 
Financial Plan
Key revenue & costs.
The revenue drivers for Healthier You Medical Spa are the fees charged to customers in exchange for the company's services. Additional revenue will be generated through sales of beauty and skincare products customers can purchase at the medical spa. 
The cost drivers will be the overhead costs required in order to staff a medical spa. The expenses will be the payroll cost, utilities, equipment and supplies, and marketing materials.
Funding Requirements and Use of Funds
Healthier You Medical Spa is seeking $250,000 in debt financing to launch its medical spa business. The funding will be dedicated towards build-out of the medical spa and purchasing equipment and supplies. Funding will also be dedicated towards three months of overhead costs to include payroll of the staff and marketing expenses. The breakout of the funding is below:
Key Assumptions
The following outlines the key assumptions required in order to achieve the revenue and cost numbers in the financials and in order to pay off the startup business loan.
Average number of services provided per month: 500 
Average fees per month: $5,000
Overhead costs per year: $200,000
Financial Projections
Income statement, balance sheet, cash flow statement, medical spa business plan faqs, what is a medical spa company business plan.
A medical spa company business plan is a plan to start and/or grow your medical spa company business. Among other things, it outlines your business concept, identifies your target customers, presents your marketing plan and details your financial projections.
You can easily complete your medical spa company business plan using our Medical Spa Company Business Plan Template here .
Where Can I Get a Medical Spa Business Plan PDF?
You can download a medical spa business plan PDF template here .  This is a business plan template in PDF format.
What are the Main Types of Medical Spa Companies?
There are a number of different kinds of medical spa companies , some examples include: spa with medical services, medical spa, and plastic surgeon with medical spa.
How Do You Get Funding for Your Medical Spa Company Business Plan?
Medical spa companies are often funded through small business loans. Personal savings, credit card financing and angel investors are also popular forms of funding. This is true for a business plan for a medical spa, as well as a botox business plan or a body sculpting business plan.
What are the Steps To Start a Medical Spa Business?
Starting a medical spa business can be an exciting endeavor. Having a clear roadmap of the steps to start a business will help you stay focused on your goals and get started faster.
1. Develop A Medical Spa Business Plan - The first step in starting a business is to create a detailed medical spa business plan that outlines all aspects of the venture. This should include potential market size and target customers, the services or products you will offer, pricing strategies and a detailed financial forecast.  
2. Choose Your Legal Structure - It's important to select an appropriate legal entity for your medical spa business. This could be a limited liability company (LLC), corporation, partnership, or sole proprietorship. Each type has its own benefits and drawbacks so it's important to do research and choose wisely so that your medical spa business is in compliance with local laws.
3. Register Your Medical Spa Business - Once you have chosen a legal structure, the next step is to register your medical spa business with the government or state where you're operating from. This includes obtaining licenses and permits as required by federal, state, and local laws. 
4. Identify Financing Options - It's likely that you'll need some capital to start your medical spa business, so take some time to identify what financing options are available such as bank loans, investor funding, grants, or crowdfunding platforms. 
5. Choose a Location - Whether you plan on operating out of a physical location or not, you should always have an idea of where you'll be based should it become necessary in the future as well as what kind of space would be suitable for your operations. 
6. Hire Employees - There are several ways to find qualified employees including job boards like LinkedIn or Indeed as well as hiring agencies if needed – depending on what type of employees you need it might also be more effective to reach out directly through networking events. 
7. Acquire Necessary Medical Spa Equipment & Supplies - In order to start your medical spa business, you'll need to purchase all of the necessary equipment and supplies to run a successful operation. 
8. Market & Promote Your Business - Once you have all the necessary pieces in place, it's time to start promoting and marketing your medical spa business. This includes creating a website, utilizing social media platforms like Facebook or Twitter, and having an effective Search Engine Optimization (SEO) strategy. You should also consider traditional marketing techniques such as radio or print advertising. 
Learn more about how to start a successful medical spa business:
How to Start a Medical Spa Business
Med Spa Business Planning: A Step-by-Step Guide
Posted By Kate Harper , Wednesday, July 25, 2018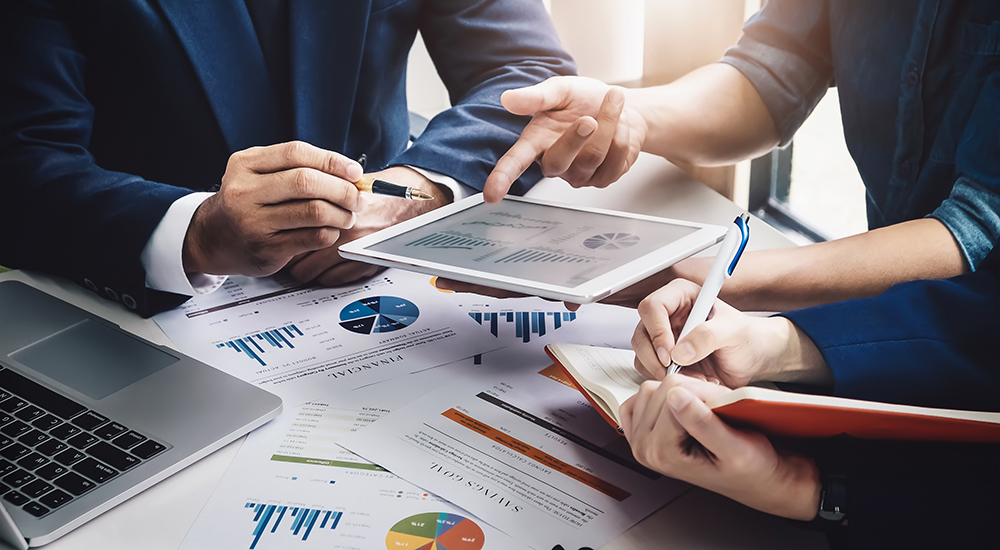 By Bryan Durocher, Founder and President of Durocher Enterprises
A detailed business plan is a must-have for a successful, profitable, and sustainable medical spa practice. "Business is a numbers game". We have all heard that saying before and it is very true. Having a positive bottom line in this industry means really keeping an eye on operating expenses and understanding what the numbers mean and what to do to keep them in proper alignment.
Having a handle on your numbers means understanding what the overall financial picture needs to look like and breaking it down into manageable bite size action steps that need to happen every day. It starts with you and your vision and then educating your team members as to their role in the financial process.
Many med spas or cosmetic practices are not profitable. This is mainly due to the lack of understanding and education on the part of the ownership. With most payroll expenses take a significant amount of the gross service sales revenues. Our profit margins in this industry are very tight and there is little room for error. Keeping an eye on your numbers allows you control over knowing where you are, and planning for where you want to go. An owner who knows their numbers is not waiting for the financial advisor to tell them if they are successful or not. Keeping your finger on your business' financial pulse allows you to dance, shift and change with your business' needs quickly and intelligently.
For additional help building your medical spa business plan, see the Business Plan Template in the AmSpa store.
Financial Projections
Every business plan must include pro forma financial statements. These are financial statements that are used for you to predict the future profitability of your business. Your projections will be based on realistic research and reasonable assumptions, trying not to overstate your revenues or understate your expenses. If you are going to seek a lender or investor, they will use these financial statements to highly scrutinize your med spa. The bottom line, the lender or investor wants to know when and if your spa will be profitable.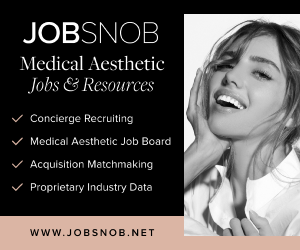 Pro Forma Income Statement
Pro Forma Cash Flow Statement
Pro Forma Balance Sheet
Yearly Projections (Income Statement, Cash Flow Statement, & Balance Sheet)
Income Statements
These are a tool to review your gross sales vs. the expenses you incur while operating your business. The model we will use allows for totaling gross service and retail sales, then deducting the costs of doing business and allotting them to the appropriate categories to show our net profit before taxes. These statements should be done at the end of each month to identify what is working and where our opportunities for improvement are. The most important result is the timely completion of the statement. You need to understand the process and do not physically have to do it. If you are not a "numbers" person, a bookkeeper, accountant, and tools such as med spa/spa software, Quick-books or you may use a computer spreadsheet program such as Excel can support you in getting the job done.
Format and Sources of Information
Information for a three-year projection can be developed from your pro forma cash flow statement and your business and marketing analysis. You can also pull together a first year forecast by combining information on sales from business owners and trade associations. The first year's figures can be transferred from the totals of income and expense items. The second and third year figures are derived by combining these totals with projected trends in the industry.
Cash Flow Statement
Definition and Use
The cash flow statement (or budget) projects what your business needs in terms of dollars for a specific period of time. A cash flow projection tells (1) whether or not you can pay bills, and (2) when you'll need cash infusions to keep going. This statement deals only with actual cash transactions and not with depreciation or other non-cash expense items.
For information on financing options for your medical spa practice, listen to the Medical Spa Insider Podcast Episode 10 with Wells Fargo's healthcare specialists.
Balance Sheet
A balance sheet shows what items of value are held by the company (Assets), and what its debts are (Liabilities). Professional lenders look at your balance sheet to analyze the state of your finances at a given point in time. They are looking at things like liquidity (how easily your assets can be converted into cash) and capital structure (what sources of financing have been used, how much was borrowed, and so on). Professional lenders use such factors to evaluate your ability to manage your business.
The following is explanation and instructions of how the 'Strategic Assumptions' data will apply to a business plan.
Revenue Assumptions
# of treatment rooms
How many hours a day and days per week the med/spa will be open
Estimate of the price points for services offered
How long each of the spa services will take
The above assumptions will then be used to answer the following questions
Hours open per day divided by length of treatment = # of treatments per day per room
# of treatments per day multiplied by price of service = Revenue per room per day
Revenue per room per day multiplied by # of treatment rooms = Total Service Revenue per day
Total Service Revenue per day multiplied by days per month = Total Service Revenue per month
Total Service Revenue multiplied by retail percentage% = Approximation of Retail Sales
Retail Sales plus Total Service Revenue = Total Spa Revenue operating at 100% capacity
Total Spa Revenue operating at 100% capacity multiplied by % selected by identifying which of the below works for your model = the Actual Capacity Assumption.
Actual Capacity of your spa when it first opens will depend on many factors. For example, if you are an existing practice expanding into an ancillary spa, your Actual Capacity ratio would be higher than that of a spa being built with no existing clientele.
If you are building a spa with no existing medical practice attached to it, begin with an Assumed Actual Capacity Rate of 10% in the first month.
If you are expanding your medical practice to include a spa and you have an existing clientele base that will support, begin with an Assumed Actual Capacity Rate of 20-35%.
An average you could calculate is 4% growth per month
Goal to be met by the end of year one is 45% capacity
Ultimate goal will be to operate at 75% capacity
Keep careful notes on your research and assumptions, so you can explain them later if necessary, and also so you can go back to your sources when it's time to revise your plan at some later date.
Service Expense Analysis
When it comes to your expenses shopping around will do you well. Remember it is not what you "make" it is what you "keep". I have highlighted the major expenses that are usually out of line and cause a lack of profit.
Fixed vs. Variable Expenses
Fixed expenses are those costs that remain the same month in and month out. It is easy to incorporate them into your budget as you know the number you are dealing with already. Items such as lease payments, loan payments, accounting fees when on retainer, insurances, cleaning services, and depreciation can all be examples of fixed expenses.
Variable expenses change with volume of business your company does. Meaning the "more" or "less" business you do, these numbers can rise and fall exponentially. Example variable expenses include credit card fees, education & travel, repairs & maintenance, salaries & commissions, telephone, and utilities.
Expenses and Professional Services Used to Run Your Business
Get at least three references for each individual or company you are going to use in helping you operate and grow your business.
Look at your natural skill sets. Do you love doing the task? Can you pay someone else to do the task and make more money doing what you do best? Could you have more quality time and a better life by delegating out the task?
"I'd rather have 1% of a 100 people's efforts than use a 100% of my own". John Paul Getty
Advertising & Promotion
This category covers all of the tools you use in marketing and promoting your business. It is a category you have to pay particular attention to as advertising costs can add up very quickly. Items covered under this expense include; magazine, social media, television, and radio advertising, marketing materials such as business cards, menus, brochures, and referral cards, all direct mail pieces, and client entertainment.
With any investment into advertising/marketing/promotion, think about tangible return. Can you track the return on investment? For example, are you advertising with a display ad in the yellow pages? If you are investing heavily in any particular area you must have a tracking system put into place to monitor results. Otherwise, how do you know if it is a wise investment? The strongest form of marketing is "word of mouth" and it can be the least expensive. A referral card program is the best way for techs to build a clientele and it is traceable. Special events are another strong revenue tactic.
When creating your advertising plan, also keep in mind the s pecific legal requirements that apply to medical practices .
Payroll Expenses
Your costs for salaries, commissions on technician's revenues, EDD, FICA, and workman's comp insurance are totaled and listed here.
Hands down this is one of the most challenging areas with your business and has to be monitored closely. If this area is out of alignment refer to the commission structure in for a plan that allows for profitability.
Supplies and Back Bar
This would consist of anything used to perform a service. Professional supplies need to be separated from retail products that are purchased for resale. Request that your distributors or vendors itemize them separately for you if possible.
This is another challenging area. These expenses if not checked can mount up very quickly. The three main culprits are; the actual cost of the product to perform the service is too high, product waste and inventory control.
Product Cost
When choosing professional products to perform service you have to compare the cost of the products needed to perform the service and how much you are charging for the service and does the product cost amount to no more than an average of 18% of the service price charged in a med spa. You may find some services are slightly higher and other come under the seven percent and in the end balance out. A business that too focused on injectables or fillers will run into to challenges with cost of goods. You want a balance of service revenue from machines as well.
Inappropriate Cost, European Facial $100.00
Cleanser/Toner/Mask/Moisturizer/Eye Cream/Cotton Pads $20.00
Product Cost $20.00 divided by $100.00 Service Cost = 20%
The second culprit is technicians using or wasting too much product. When staff is not paying for the product sometimes there is little care in how much they use or how much is rinsed down the drain. Coach your team in the appropriate amounts of product needed for their particular services offerings. Another option is to use products that are formatted for individual services so there cannot be waste.
Inventory Control
Create a monitoring system for back bar products where technicians have to turn in completed packaging before they can get new supplies. Appoint an individual to be responsible for inventory control and ordering. This person would do a physical count of inventory each week, note shrinkage (missing product) and create a master order form to track purchases. By all means do not let your sales reps decide what to order for you.
Retail Expense Analysis
Product Cost: This category covers the expenses of buying the products you retail in the med spa or spa. You are looking for the highest profit margin possible. Typically a branded line's cost will range between 48%-56% of the retail price. Private label or specialty items can have a much lower product cost and higher profit margins that you set based upon market acceptance.
An inventory system is essential for keeping track of ordering. Most software systems allow for inventory control and adjustments. Having a point person handling this is important to monitor cost, orders, and shrinkage. It is easy to overspend in this category especially when there are sales and promotions constantly offered from your vendors.
For more information on systems and best-practices to build your medical spa profitably and legally, attend one of AmSpa's Medical Spa & Aesthetic Boot Camps .
Bryan Durocher is the author of Wakeup Live the Life You Love in Beauty, and is the founder of Essentials Spa Consulting and Durocher Enterprises . Durocher was named one of the "Top 20 People to Know in the Beauty Industry" by Global Cosmetic Industrymagazine, and provides coaching, consulting, global industry trends, and marketing solutions for medical spa, spa and industry professionals internationally. He has published many articles and has provided business education internationally at a variety of national and international industry events including AmSpa's Medical Spa & Aesthetic Boot Camps and The Medical Spa Show.
Related Tags
Subscribe to Our Email List
Medical spa news, blogs and updates sent directly to your inbox.
Previous Post
Wow New Patients and Have Better Patient Retention in Your Med Spa by Selling an Experience
Fee-splitting: pitfalls of med spa compensation, related articles.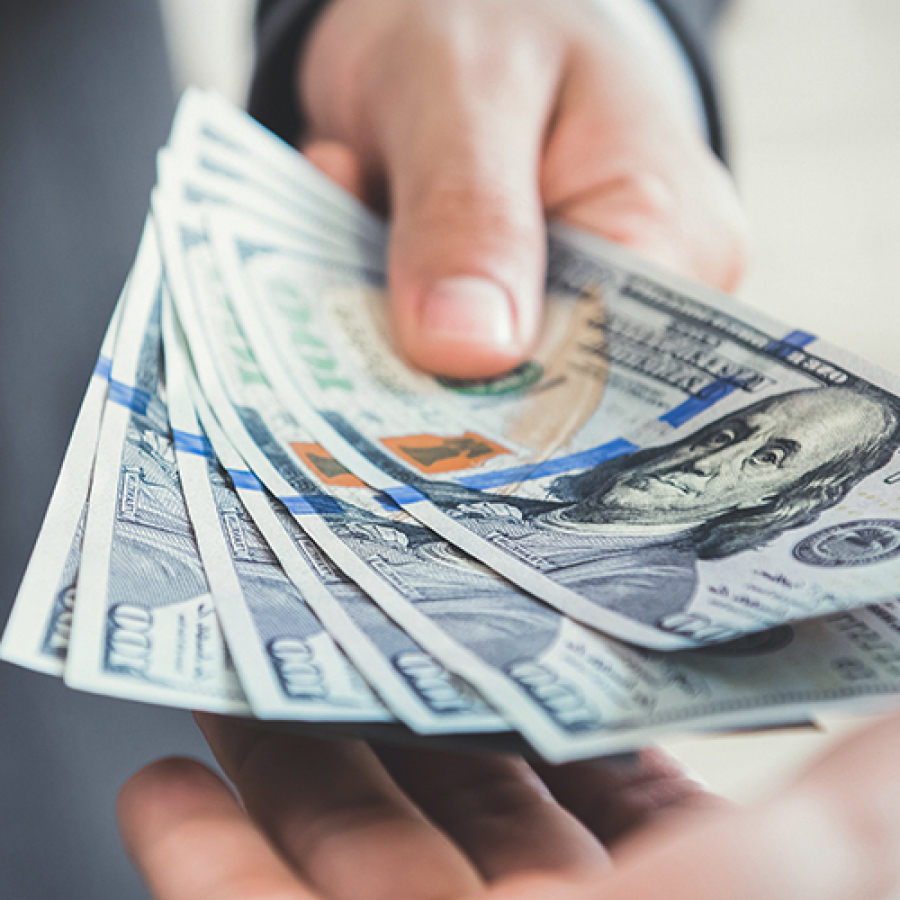 Selling Your Medical Spa
By Maven Financial Partners Whether you're thinking about selling your medical spa in the near future or maybe waiting ...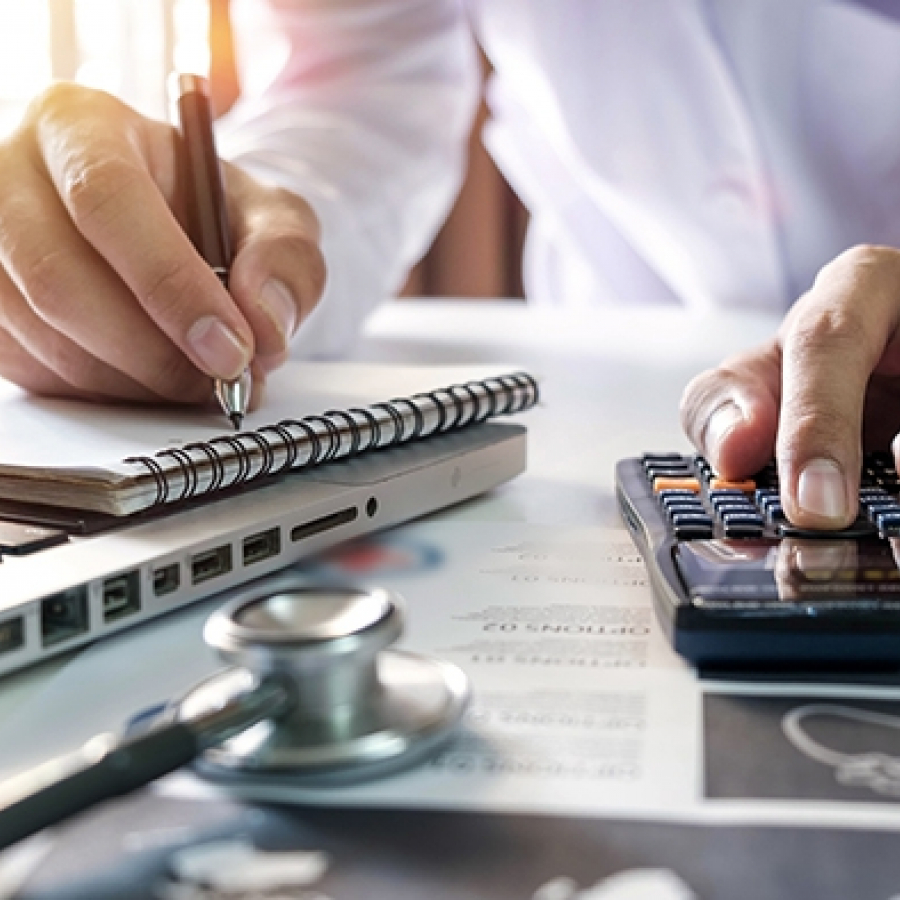 Why Is My Medical Spa Insurance Quote So High?
By WMPG The world of medical spas is an exciting one that combines conventional medicine with complementary and alternative ...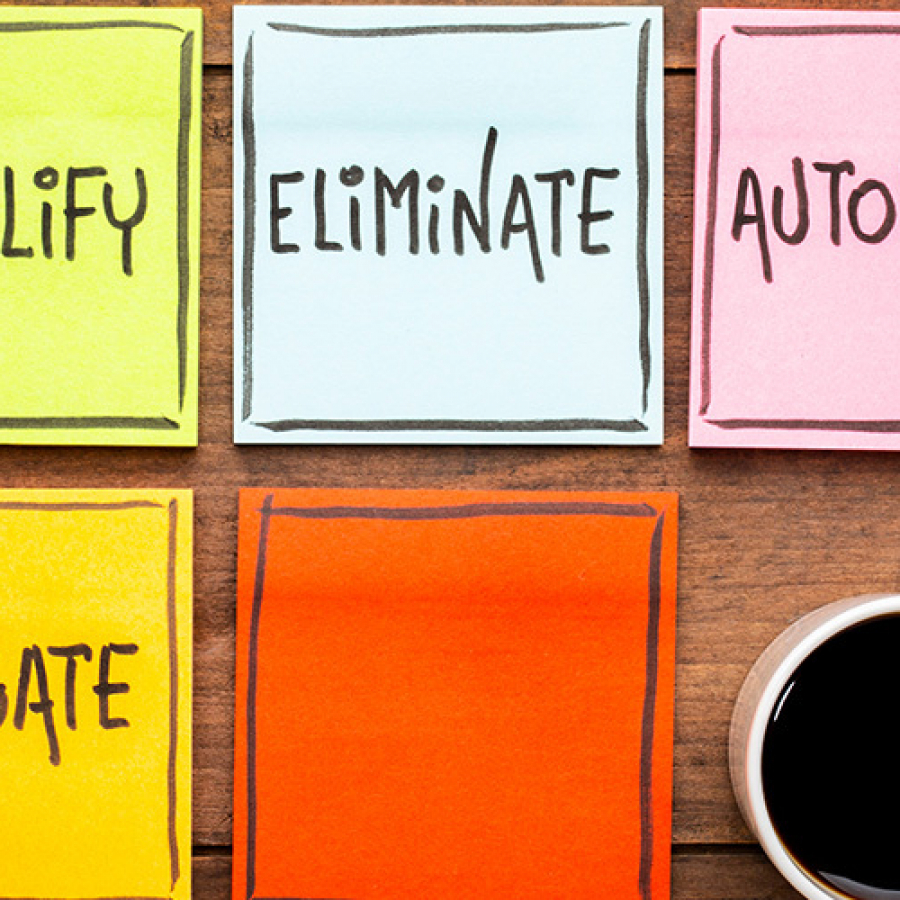 Storm Watch: Simplifying Your Service Menu
By Taylor Siemens, NP-C As we continue to hear the rumblings of a recession and are faced with a ...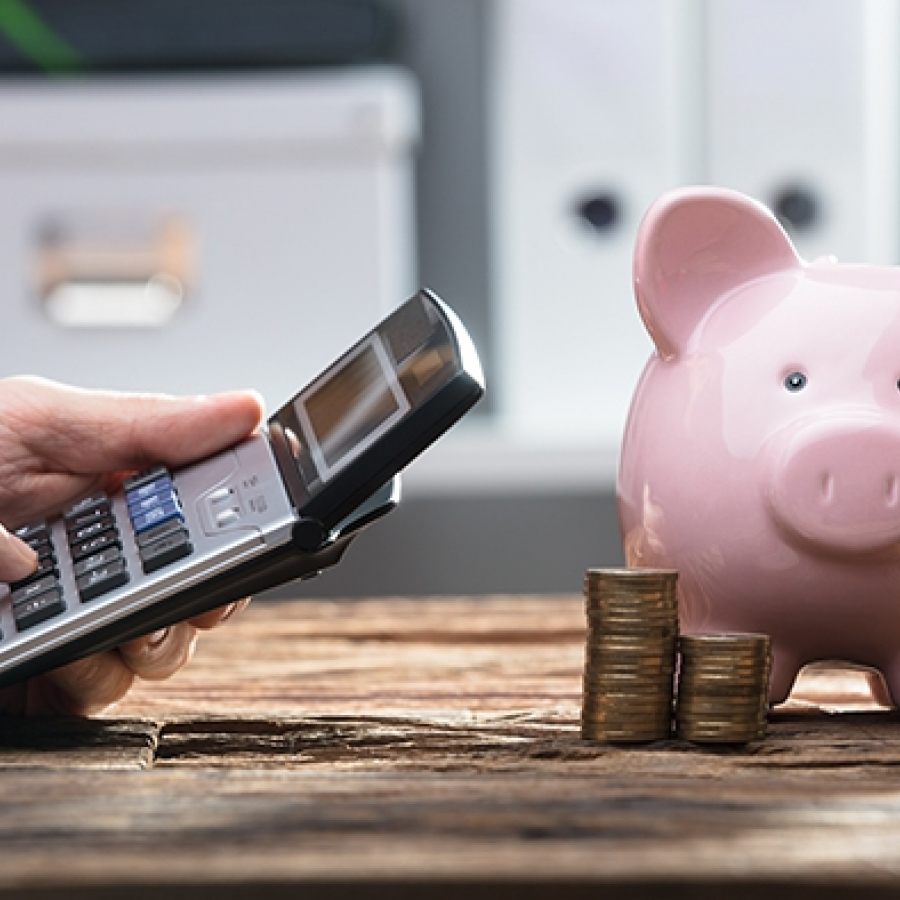 Storm Watch: Creating a Rainy-day Fund
By Jessica Nunn, Maven Financial Partners "I sure am glad I wasn't prepared," said no one, ever—especially small business ...
Search site
Sample business plan for med spa startup-what you need to know.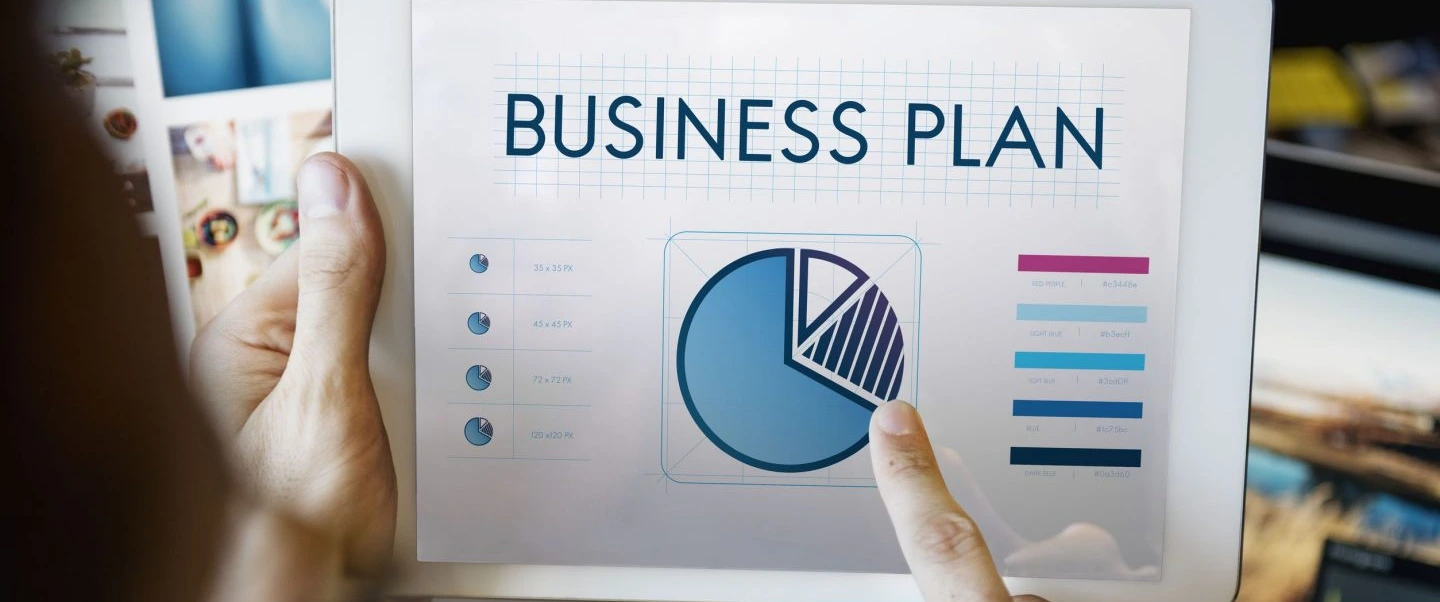 Executive Summary
Opportunity.
There is an insatiable growing demand for aesthetic procedures with projected global growth of 12.2%. Almost half of all global aesthetic procedures are performed in the United States. This creates tremendous opportunity to meet the growing demand of these procedures. In addition, there is significant variation in who can deliver these procedures and malpractice cases have increased especially for non medical professionals performing these treatments. As consumers become more informed and state regulatory agencies become stricter, this will create a further opportunity for highly trained individuals such as physicians to transition and dominate this space.
Our solution is to provide a hybrid environment in combining the best elements of a traditional clinical space and a more tranquil day spa. In addition, by utilizing highly trained physicians, we are able to leverage our skill to provide comprehensive aesthetic care with demonstrable results while adhering to the strictest standards. This will also reduce the variation in care received by prospective client. This is one of the reason why most med spa franchises were not successful. Finally, with our cadre of seasoned advisors in various different industries from legal to marketing, we are poised to dominate the local competition.
Our solution includes the appreciation of newer trends which are gaining popularity. In addition to tradition service offerings of neuromodulators, dermal fillers, and laser based procedures we will also be focusing on PRP for rejuvenation and hair growth as well as the body contouring marketing. Newer advances in the aesthetic industry will continue to drive this demand and we will be able to capitalize on it.
Majority of aesthetic procedures have been performed on Causcasian women between the age of 40 to 54. Over 17 million noninvasive and minimally invasive procedures were performed in 2016 with 90% being performed on women. While this represents a continued targeting opportunity, younger women age 30 and up are increasing their utilization of these procedures. In addition, men and ethnic groups are more frequently getting this procedures and this creates an opportunity for additional marketing.
Competition
Aesthetic procedures were once the domain of dermatologist as well as plastic surgeons. However the popularity and demand for these procedures have lead to non core physicians offering these services as well as non medical professionals. In addition, regulations regarding these procedures vary from state to state. Finally, frustration with traditional medicine has led to. more physicians entering this space. Despite rising competition, our focus is on a model involving the use of highly trained physicians as well as focusing on marketing. Up to 80% of medical spas go out of business secondary to lack of highly skilled professional, inadequate resources, and lack of aggressive marketing to dominate this area. By utilizing a team of advisors including other successful med spa owners, legal experts, and dominant marketing companies, we definitely have a leg up on the competition.
Our team is comprised of highly trained physicians, lawyers, financial and marketing experts to guide us to successful deployment and growth of our business model. By focusing on the needs of our potential clients, both in terms of offering the latest and most popular aesthetic services, as well as paying attending to customer service, we will dominate the local competition. Our goal is to cultivate lifelong relationships with our client by educating them and offering solutions that match their needs. It is very easy to prey on individual insecurities in terms of aesthetic procedures, but by establishing ourselves as a trusted source we will build a practice with expertise, honesty, and integrity .
Expectations
Our goal is to be net cash flow positive by month 9 and profitable by the second year. we expect to grow. Our net profit will be 14% of our revenues the second year and 25% by the third year. By focusing on revenue generation procedures, we expect the greatest growth to be in the first three years followed by steady growth in revenues at 10 to 15% per year thereafter. By leveraging the expertise of our advisors, we will be profitable at the end of year 2 instead of the traditional year 4 to 5.
Financial Highlights by Year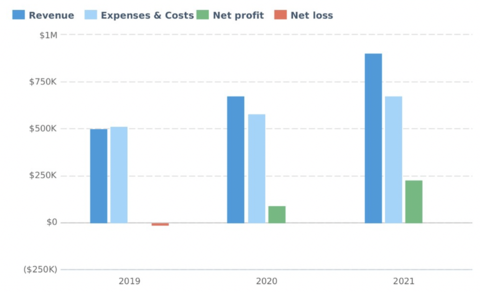 Financing Needed
The business will be funded by personal funding sources as well as SBA business loans. In addition, business credit cards as well as a line of credit may be utilized for startup costs, capital expenditure and maintains operating costs.
Problem & Solution
Problem worth solving.
As the aesthetics industry continues to grow and fuel the increasing demand for minimally invasive and non invasive procedures, this creates an opportunity to capitalize on the demand. Given the multiple problems that affect the health care industry, more physicians are turning to alternative forms of income to supplement or replace their traditional practice. Given the significant variations and regulations affecting the aesthetic industry, many non medical and unskilled professionals are entering this space. The goal is to utilize the advanced medical education and training and leverage it in the aesthetic and wellness industry.
Another problem is the lack of accountability when it comes to aesthetic procedures in comparison to other medically necessary procedures. Given the relative infancy of the aesthetic industry, variations in practice and proper techniques often times result in injury to patients. The number of lawsuit especially against non medical professional is on the rise as a result improper technique and lack of medical training.
The focus of most aesthetic practices also has been primarily with improvement in aspects of appearance. While it can have a profound affect, it does not necessarily address the client from a holistic perspective. The trend in aesthetic medicine is to incorporate some component of wellness as well to ensure that the client not only looks good but feels good. It is this incomplete treatment of the person, which creates an additional opportunity
Our solution
Awesome Medspa and Wellness center will capitalize on this demand and leverage the medical training and skillset to offer clients professional and exceptional care while maintaining the highest standards. Many of the practitioners of aesthetic medicine don't have a medical degree and some providers don't event have a medical background. At awesome medical spa, the procedures will primarily be performed by physicians and other medical professionals under the supervision of these physicians to ensure the highest adherence to standards. Our goal is to ensure that our clients get access to the latest aesthetic products and services in an environment built on ethical standards and an attention to the performance that will ensure safety as well as deliver results.
Target Market
The global aesthetic industry is slated to grow at a CAGR of 12.2% over the next year and is an industry worth nearly 20 billion dollars. The United States represents half of the value of the overall global aesthetic industry. Consumer demand has created an insatiable appetite in this space. To fully appreciate the tremendous growth in this space as well as future opportunities it is important to understand the present market conditions for aesthetic procedures in the United States.
The focus of the aesthetic medicine and wellness industry is on non invasive and minimally invasive procedures such as botulinum toxin ( Botox) , dermal fillers, laser based services including hair removal and skin rejuvenation, as well as chemical peels and microdermabrasion. Recent trends such as platelet rich plasma, body contouring, bio identical hormones and sexual health are increasing in interest and utilization.
According to the ASPS, in 2017, there were 17,504,950 of these types of procedures. This number is 10 times the surgical procedures that were performed. There was also a growth of 137% compared to 2000.
Almost 50% of all cosmetic procedures were performed on women between the age of 40 to 54. This age range was followed by 55 and over with close to 4 million procedures and in third place 30 to 39. In terms of gender differences, 90% of cosmetic procedures were performed on women with 10 percent being performed on men. In terms of ethnicity, 70% of procedures were performed on Caucasians followed by Hispanics, African Americans, and Asian Americans.
While Caucasian women between 40 to 54 remain the primary utilizers of cosmetic procedures. there has been a gradual increase every year in men and other ethnic groups utilizing these services. This creates future opportunities to target men as well as a growing group of Hispanics, African and Asian Americans.
Millenials, or those born after 1982, remain a highly sought after market segment given increased discretionary spending as well as being tremendously influenced by societal factors and the popularity of social media
Current alternatives
Given the demand created by explosive growth in the aesthetic industry, there is no shortage of competitors. These procedures, once the domain of core physicians of plastic surgeons and dermatologist, are being performed by non core physicians as well as non medical professionals. These cosmetic procedures are primarily available in three different settings: Physician offices, medical spas, and days spas. The most commonly performed procedures offered at most medical spas and aesthetic practices include Botox, dermal fillers, laser based treatments, microdermabrasion and chemical peels. Rising trends in other modalities such as body contouring and platelet rich plasma along with bio identical hormones, weight management and sexual health are finding their way to the service offerings of traditional aesthetic practices.
Because of concern for consumer safety, increasing regulatory guidelines will place pressure on the aesthetic industry, which may actually benefit medical spas operated by physicians by limiting non medical professionals.
However, a growing sense of frustration amongst physicians are leading them to consider augmenting their existing practice with aesthetic medicine and wellness or completely transitioning into this space. Most medical spas and cosmetic services are fee for service and typically not covered by insurance . Therefore this creates a financial incentive for others to enter this space.
There are approximately 4000 medical spas in the United States with approximately
40% being concentrated in the South and the remaining being in the East and West Coast. While competition in these areas remain high, opportunities in the central portion of the United States may lead to growth due to less competition.
While skin care and at home devices remain competitors of these non invasive and minimally invasive cosmetic procedures, they at present do not represent a significant threat to the aesthetic industry. Often times they are used in conjunction with these types of procedures. Certainly as technology and R and D lend itself to better skin care products and at home devices, this may a be a potential threat in the future
The goal of Awesome Medical Spa and Wellness Center is to incorporate both these types of cosmetic procedures as well as wellness medicine which incorporates treatment modalities which. make people feel young. Our goal is to create a medical practice where we not only make you look good but also make you feel good.
Our advantages
Our biggest advantage is the training and level of service offerings in relation to our competitors. First our medical spa is staffed with a board certified physician who has received the training necessary to delivery aesthetic procedures and wellness medicine in a safe and effective manner. Unlike other practices run by either non medical professionals and mid level medical professionals such as physician assistants and nurses, our premise is that the facility is owned and operated by a medical doctor who may choose to use PAs and RNs as ancillary support.
Second, given the competitive nature of the aesthetic industry we plan to use technology and products which meet the highest standards to ensure the safety and effectiveness of our services. At our med spa , we do not cut corners. Combined with the utilization of the latest and best practices, is our commitment to customer service. Traditional medicine often times does not pay attention to this component but it is essential in aesthetic medicine. In addition, we have this distinct advantage over our core physician counterparts such as dermatologist and plastic surgeons. Sometimes wait times in a dermatologist's office can be several hours because they are combining both general and cosmetic dermatology. They seem to take advantage of the fact that clients are inherently coming to them for skin concerns and will utilize their cosmetic services. At our med spa , the client experience is at the forefront. Exception experience is also based on consistency. When you walk into a Ritz Carlton anywhere in the world, the level of service is exceptional and consistent. That is the goal with our medical spa.
Marketing is at the cornerstone of our plan to dominate the local area. Many aesthetic practices don't invest adequately into marketing because either they have held a dominant position or they simply don't understand the increasingly competitive landscape. Through proper implementation of an aggressive marketing strategy including digital and social media marketing, we aim to dominate our local competition within a short period of time. Having already executed a similar strategy with our prior medical spas with tremendous success, we plan to replicate this strategy.
Finally, we are fully supported by industry experts and advisors in various different industries related to the aesthetic medicine and wellness practice. Our advisors encompass everything from marketing support to legal support to training and efficient implementation of our business model.
Marketing & Sales
Marketing plan.
Marketing is an integral part of any aesthetic practice. Many practices that have failed have been secondary to one of three reasons: lack of trained professionals, lack of capital, and finally ineffective marketing.
Marketing remains a cornerstone of driving prospective consumers to the business. A robust strategy which incorporates a primarily digital strategy is required to succeed in this increasingly more competitive landscape. Traditional forms of media such as TV, radio, print and billboards are no longer effective in marketing in many different industries and this certainly holds true for the aesthetic and wellness industry.
Marketing has to include a professionally designed website with on and off site search engine optimization combined with a social media strategy comprised of major players such as Facebook, Instagram, Snapchat, Pinterest, and Twitter. A third component is paid advertising through Google PPC and Facebook and Instagram Ads. This multi pronged digital approach will ensure the message reaches the target segment and to ensure revenue generation from day 1.
Equally important to the delivery of the message is the content. Given the competition in this demanding industry, the message has to resonate with the target population. Our primary mission is to provide safe and effective treatments which are minimally and non invasive. This translates into lower risk compared with traditional surgical procedures. In addition, our focus is on leveraging our highly trained medical professionals to perform this treatments which will further differentiate ourselves from non medical professionals as well as medical professionals without adequate training. Finally, our approach to rejuvenation is a holistic one where we combine both aesthetic and wellness medicine to ensure that you look and feel younger.
Customer service is integral to any business. By implementing surveys, loyalty and referral programs, our goal is to ensure a higher retention by engaging our clients through multiple points of interactions.
This comprehensive marketing strategy will lead to dominance in a field which has been recently described as the Wild West of medicine, where everyone is trying to do everything to capitalize on the continued growth if this market space.
There are several steps in the sales process. The most important is a steady stream of leads which have the potential of converting into clients that actually come to the physical location and purchase a product or service. This part of the sales process is predicate upon developing. profession website as well as lead funnels which are able to distill prospective clients into customers.
Second part of the process is cultivating the leads. While some of this cultivation is an automated process through the use of digital marketing and sales funnel, an integral component is having staff that is trained in the process of further moving this clients and actually scheduling them for an appointment. The sales funnel itself is capable of shepherding clients to our online scheduling system. Given the immediate nature of consumer needs, this is important to capture clients at the moment they entertain the procedure. The faster you are able to reach your clients the greater the chance of success at true conversion.
Any client that are on the fence will be further engaged into drip campaigns meant to offer greater incentives to become customers. In addition, staff members will reach out to clients either via a video message, text messaging or a phone call. Most people require at least 6 to 7 points of contact before they decide to become actual customers. Our software can also be setup to reach out to them in the future if initial attempt are unsuccessful.
Loyalty programs and referral programs are successful in creating loyal customers as well as creating avenues to attract new client. This can be accomplished through the use of our loyalty app which we have deployed in our other locations with great success.
Special events mean to demonstrate new service offerings as well as products have in the past produced fantastic results by giving potential customers a deeper understanding of the procedure they may be interested in. We couple these special quarterly events with special promotions and incentives and limit it to a select amount of clientele to create a sense of urgency in converting these leads.
Finally, we ask our clients for feedback in forms of online surveys and reviews. This allows us to further fortify our sales process as well as improve any areas which may be lacking. By demonstrating to our client, their experience is of paramount important, this creates a further trust based relationship where the customer is likely to utilize aesthetic and wellness services for years to come.
Locations & Facilities
The physical location for Awesome Medical Spa and Wellness Center is malleable depending on the geographic region and availability for a commercial space. We can easily deploy our practice into a free standing building in a suburban setting, to an office complex either in a suburban or metropolitan setting. Another option to limit build out cost includes the option of leasing space in an existing medical practice.
Given the focus on cosmetic procedures as well as wellness medicine, it is important to create an atmosphere of beauty and tranquility to differentiate it from the clinical nature of traditional medical practices. In addition, these procedures are typically fee for service and therefore the physical space as to be commensurate to the concept of beauty and wellness.
While ideally, a free standing building with at least 1500 to 2000 sq feet with adequate parking would be desired, it is not a requisite for building a successful aesthetic practice. As long as the environment is tranquil and beautiful, attention to customer service is at the forefront, and the medical professionals are able to deliver demonstrable results, this type of business can function in thrive in various different environments.
Technology is at the heart of the aesthetic industry and wellness medicine. Several key components are integral to the success of a growing practice.
First a comprehensive EMR or electronic medical system is required to keep track of patient documentation. Several EMR has built in Point of Sale components as well as marketing components. The POS system integrates with credit card processors and obviates the need for a dedicated credit card terminal, although even if one is required they do not contribute to the cost significantly. One such piece of software is PatientNow. Most of the available software is based on an initial fee followed by a subscription service. It also functions as a CRM for managing and marketing to the existing clients. It features an online portal as well as text based communications to facilitate the process for the client
The second integral component includes light and laser based systems for laser hair removal and skin rejuvenation. While newer technologies are constantly evolving, the basic principles of lasers in cosmetic medicine have stayed the same. Lasers on the secondary market from reputable deals provide a significant cost savings of 50% to 70% over their newer counterparts and are just as effective. This can reduce the startup costs and allow a business to increase the profit margin. A third option for laser technology is to rent the lasers on a monthly basis which again can be an option to limit upfront expenditure and rent to buy options can be utilized to acquire the technology over the course of 1 to 2 year
All in one platforms are the direction for startup as it gives you the ability to perform the maximum number of procedures while limiting the initial expenditure. There are several platforms which fall in this realm. Two that are commonly utilized are the Cynosure Elite and Candela Gentleman platforms. They combine an alexandrite and a YAG laser which allow you to treat all skin types as well as being able to perform skin rejuvenation procedures. Addition of IPL or intense pulsed light as well as fractional resurfacing can also increase maximum marketability. An example of such a technology is the Cynosure Elite Platform in combination with the Palomar MAX G IPL and 1540 nm fractional handpick.
Three of the top five procedures include botulinum toxin, dermal fillers, chemical peels and microdermabrasion or Hydrfacial device. Relative to lasers, the injectables represent a much smaller cost as only a small inventory is required initially and does not contribute to overall significant cost. Also the shipping logistics of these injectable companies is very efficient and often times you get additional product the next day allowing you to keep a small inventory. Mircrodermabrasion machine does not generate high revenues but minor procedures are a gateway to higher ROI and revenue generation.
Body contouring at increasing at a fast pace especially the non invasive procedures such as Trusculpting, Exilis, Coolsculpting, Vanquish, and many others. We have also seen a tremendous increase in direct to consumer advertising in the body contouring space after Allergan acquired Zeltiq, the make of Coolsculpting. People with mild to moderate areas of localized areas are opting for these non surgical procedures instead of traditional liposuction especially since the technology has improved significantly. Coolsculpting, especially produces 90 percent satisfaction rating when the right client is selected with minimal to no risk as compared to traditional surgery.
Other technologies and services that represent an increasing trend include platelet rich plasma systems which require a centrifuge and PRP kits which help to separate the plasma component from the blood. This platelet rich plasma and then injected into the face to stimulate skin rejuvenation or into the scalp to help hair growth especially for androgenic alopecia. One of the hottest trends has been the Vampire Facial, which is a trademarked procedure by Dr Charles Runels. Essentially it combines micro needling with platelet rich plasma to help improve the quality of the skin. This procedure has been made very popular by the likes of Kim Kardashian further testament to the power of social media as an overall marketing strategy.
A photography system such as the Vector 3D for before and after pictures is required. There are several options. A reasonable setup can be implemented with a DSLR camera and lightning for under 1000. Innovative companies such as RxPhoto also allow for utilization of your mobile devices to provide consistent pictures without a large initial investment and are based on subscription type services.
Computers, high speed Internet and a SONOS music system round out the overall technology in the med spa startup . Depending on the size of the practice 2 to 4 computer terminal may be requires or mobile units such as the Surface Pro or MacBook Air for ease of portability. A server can be utilized to store all data and images in a secure system and allow for a centralized storage point with cloud based backup.
Equipment & Tools
Other equipment that is required include reception desk, spa furniture, spa tables/beds to provide comfort as opposed to a clinical and cold medical table. In addition, water features and other embellishment will further enhance the serenity and beauty of the practice.
Other equipments will include a centrifuge to process the blood into platelet rich plasma. This is not a large investment and a good centrifuge could be purchased for $2000.
Future purchases may include a body contouring device such as the BTL Vanquish or Coolsculpting which is a significant expenditure however PRP and body contouring are body rising trends. Fat elimination procedures and cellulite treatment have increased over 20% over the last few years.
Additional lasers and equipment may be purchased in the future to address specific cosmetic concerns such as vein treatment, vaginal rejuvenation, mens health and impotence .
However the initial focus should be on the top 5 popular procedures with future focus on additional services which will expand offerings and increase revenues
Milestones & Metrics
Key metrics.
Success is predicate on constraining start up costs and maximizing revenue stream from day 1 . Marketing is a cornerstone of lead generation and revenue stream creation. Certain metrics such as cost per conversion for digital based marketing are important
to understand. The average cost for lead acquisition depends on the service and local competition. The goal is to make the digital marketing strategy and reduce the cost per lead acquisition and maximize the procedure with the greatest return on investment such as injectables and laser based services. The focus will be on the top 5 procedures as the popularity and demand will dictate growth.
Website traffic is one of the components of the digital marketing strategy and typically revenue generation is linked to a professionally designed website that is able to convert the traffic into leads that come to the business location. The goal is to create valuable content and engage in onsite and offsite search engine optimization to attract potential clients. By analyzing website traffic and conversion rates it is possible to estimate the ROI for various different marketing strategies.
Cash on hand is an important consideration for the first year of business. This will ensure that the business will thrive during initial period where growth is approaching the break even point. One of the metric we will be using is to arrive at the break even point within 9 months to 1 year and to be profitable by year 2. By paying close attention to the overhead expenses and minimizing the startup costs, it is possible to reach this period within a short period of time as opposed to the traditional proscribed period of 5 years.
Ownership & Structure
Awesome Medical Spa and Wellness Center LLC is register as a limited liability corporation with 2 founders with equal shares. At this point no outside investors are involved although there might be an opportunity for partnerships in the future with newer aesthetic and wellness treatments in the field of bio identical hormones, hair loss treatments, vein therapy, IV therapy, functional and nutritional medicine. The premise of this entire industry is a holistic approach to both internal and external well being and appearance. This will be future opportunities and growth in this segment.
Company history
Awesome Medspa and Wellness will work with trusted advisors and industry exports to start up a business which has demonstrated profitability with proper execution. Many have tried to franchise the med spa model but have typically failed due to variations in statewide regulation as well as lack of medical supervision and skilled staff.
Our model is predicated on medical doctors using their training as well as skill set to deliver a majority of the cosmetic procedures as well as deploy wellness medicine while maintaining a level of expertise that was previously unrivaled. In addition, we will oversee a staff of potential nurses, physician assistants and licensed aestheticians.
Our team of advisors have successfully started up multiple aesthetic and wellness practices. Having this as a resource will allow us to structure a successful business model, while constraining cost and maximizing profitability by leveraging the combined expertise of our advisors.
To date, we have formed strategic alliances with the personnel necessary to start up our business. In addition, the business plan will serve as a roadmap for future success. At present our goal is to focus on results oriented products and services to take advantage of the burgeoning aesthetic industry. The focus on rising trends will allow us to maintain superiority in our local market and grow as we incorporate new technology and services.
We have also taken the prerequisite courses in legal issues of aesthetic startup, logistics and business plan, staffing, training, and marketing. This has allowed us a comprehensive view of th industry and will allow us to execute the business plan.
Management team
The management team is made up of the owners of the business. Our primary expertise lies in our medical training and ability to perform all non invasive and minimally invasive aesthetic and wellness procedures regardless of location. We hope to hire a spa manager to oversee the daily operations of the spa. As previously mentioned, we have done the research and taken courses covering a multitude of topics to start up this business. In addition, our team of advisors have decades of experience in this industry having built a successful model. Our strategic alliances with vendors, lawyers, financial institutions, and marketing experts have laid a foundation for eventual success was defined by profitability and growth within a short period of time.
Our team of advisors included lawyers specifically familiar with the aesthetic industry including the state regulations. They will provide a packet of these regulations as well as all the information paperwork and consents necessary to safely start a practice while maintains legal compliance in all 50 states.
Secondly, our access to vendors allow us to take advantage of group pricing and add the proper equipment and supplies necessary to generate revenue from day one. These vendors include laser, medical suppliers as well as malpractice carries.
Our marketing team deals specifically with the niche of physician practices including aesthetic medicine and wellness. They have discovered the recipe for marketing success in terms of lead generation through a comprehensive digital strategy. The entire goal is to drive prospective clients and working with a marketing company that has demonstrate good ROI and profitability for marketing resources will give us a competitive advantage.
Finally, our team of advisors includes other physicians and specialist such as plastic surgeons, dermatologist, and successful owners of the aesthetic industry. Through cooperation and collaboration, we intend to leverage our experience and expertise into a highly profitable business.
Financial Plan
Key assumptions.
The financial forecast is based on actual values from other aesthetic medicine and wellness practices. It was provided to us by our team of advisors and business owners who have a similar practice. Assumptions for growth are based on the CAGR of the aesthetic industry which is forecasted to grow at 12.2% for the next 5 years. The forecast models therefore are based on past results as well as market research to give an accurate estimation.
Key hires will be support staff including spa manager, medical assistants, nurses, and/or physician assistants. Initially, it may just be a receptionist and a medical assistant to constrain costs but as the business grows, we will be adding personnel with specialized abilities.
Notable expenses include build out costs which can certainly be eliminated either if the space is already built out or renting a space in an existing practice. Other significant costs include laser equipment, spa furniture, computer systems, and other miscellaneous expenses.
First year revenues based on prior experience and market research will be help us reach a break even point at month 9 to 10. We will be cash flow positive at this point and will realize a profit of 14% by year 2. We will continue growth through addition of services and private label skin care product.
Revenue by Month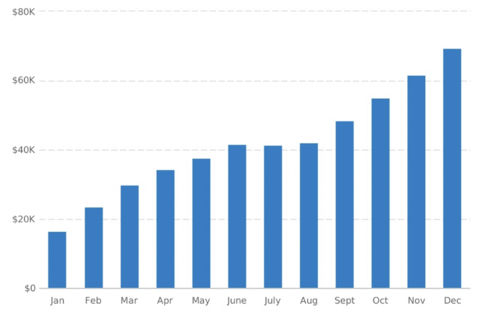 Expenses by Month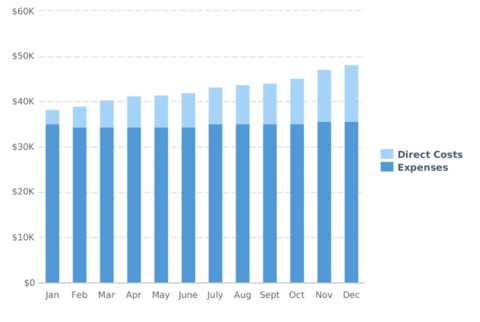 Net Profit (or Loss) by Year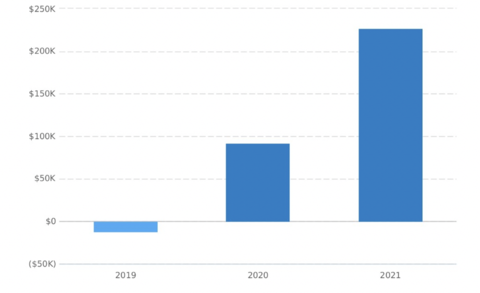 Use of funds
These funds will be used for build out costs, capital expenditures such a purchase of computers, spa furniture, and equipment as well as covering operating costs, marketing, and personnel. As the business becomes profitable, this revenue will be used to grow the business by increasing marketing, adding personal, and purchasing new equipment.
Sources of Funds
Source of funding will be comprised of private funds as well as SBA business loan. The exact amount of personal financing will be 250000 in addition to a business loan in the amount of $250,000. Additional potential sources of financing include personal credit cards as well as lines of credit
Projected Profit and Loss
2019 2020 2021
Projected Balance Sheet
Projected cash flow statement, profit and loss statement (with monthly detail).
Operating Expenses
Salaries and
2019 2020 2021
Balance Sheet (With Monthly Detail)
Paid-In Capital
Retained Earnings
Cash Flow Statement (With Monthly Detail)
Investing &
Purchased or ($419,000)
Investments Received
Short-Term Debt
Dividends &
Distributions
Net Cash Flow
from Investing ($419,000) & Financing
Cash at Beginning
All content in this blog is for informational purposes only. It is not medical or legal advice. Please consult with lawyer or a medical professional.
Related Posts

Enter to Win a FREE Microneedling Pen!
We will pick a winner on the last day of each month.
By subscribing you are agreeing to our Terms and Conditions and to receive promotinal marketing

How To Write a Business Plan for Medical Spa in 9 Steps: Checklist
By henry sheykin, resources on medical spa.
Financial Model
Business Plan
Value Proposition
One-Page Business Plan
Welcome to our blog post on how to write a business plan for a medical spa! The medical spa industry is experiencing rapid growth in the United States, with an estimated market value of $3.97 billion in 2020 and projected to reach $17.8 billion by 2028. With increasing demand for cosmetic procedures and self-care treatments, now is the perfect time to embark on your journey to opening a medical spa.
To successfully start and run a medical spa, there are several important steps you need to follow. From conducting market research to determining staffing and operational needs, each step plays a crucial role in ensuring your business's success. Let's delve into the nine steps you should take when writing a solid business plan for your medical spa.
Firstly, conducting thorough market research is essential. This step involves identifying the current trends and demands in the industry, as well as understanding your target market. By gaining insight into consumer preferences and behavior, you can tailor your services to meet their specific needs and expectations.
Next, it's important to analyze the competition in your area. Identify other medical spas and aesthetic clinics in your vicinity, assess their services and pricing strategies, and find ways to differentiate yourself in the market.
Once you have a clear understanding of your target market and competition, it's time to define your products and services. Determine the range of treatments you will offer, ensuring they align with the demands of your target market.
Developing a pricing strategy is crucial for running a successful medical spa. Consider factors such as your costs, competitors' pricing, and perceived value to determine the right pricing structure for your services.
A solid marketing plan is essential for attracting a steady stream of clients to your medical spa. This includes identifying your unique selling points, selecting the right marketing channels, and creating compelling campaigns to promote your services.
Creating a financial plan is necessary to ensure the sustainability and profitability of your medical spa. This involves projecting your expenses, revenue, and cash flow, as well as securing adequate funding if needed.
When starting any business, it is crucial to assess the legal and regulatory requirements specific to your industry. Ensure you comply with all applicable laws, licenses, and permits to operate your medical spa legally.
Finally, determining your staffing and operational needs is vital. Hire skilled professionals who are qualified to perform the services you offer, and create efficient operational processes to provide a seamless experience for your clients.
By following these nine steps and creating a comprehensive business plan for your medical spa, you will be well-equipped to launch and succeed in this thriving industry. Stay tuned for upcoming posts where we will dive deeper into each step, providing you with valuable insights and tips along the way.
Conduct Market Research
Market research is a crucial step in developing a successful business plan for a medical spa. By conducting thorough research, you can gain valuable insights into the industry, identify trends, and understand your target audience. Here are some important factors to consider:
Identify your target market: Determine the specific demographic and psychographic characteristics of your ideal customers. Consider factors such as age, gender, income level, and lifestyle preferences.
Understand the demand for your services: Evaluate the current demand for medical spa services in your area. Research local and national industry reports and analyze market trends to determine if there is a viable market for your business.
Analyze competition: Research your competitors, both local and national, to understand their strengths, weaknesses, and market positioning. This analysis will help you identify gaps in the market and differentiate your services.
Tips for conducting market research:
Use online resources: Utilize online resources such as industry websites, market research reports, and social media platforms to gather information about the medical spa industry.
Conduct surveys and interviews: Interact with potential customers to gather feedback on their preferences, needs, and expectations. This will help you tailor your services to meet their demands.
Visit competitor locations: Observe how your competitors operate, their customer experience, and the specific services they offer. This will give you insights into their strengths and potential areas for improvement.
Attend trade shows and conferences: Participate in industry events and connect with other professionals in the field. This will provide an opportunity to network, gain insights, and stay updated on the latest trends and advancements in the medical spa industry.
By investing time and effort in conducting comprehensive market research, you will be equipped with the knowledge needed to develop a solid business plan for your medical spa. This research will inform your decisions regarding target market, pricing strategy, and marketing plan, ultimately setting your business up for success in a competitive industry.
Identify Target Market
Identifying your target market is a crucial step in creating a successful business plan for your medical spa. By clearly defining your target market, you will be able to tailor your products and services to meet their specific needs and preferences. Here are some important factors to consider when identifying your target market:
Demographics: Start by considering the demographic characteristics of your potential customers. This includes factors such as age, gender, income level, and geographical location. Understanding the demographics of your target market will help you determine how to best reach and engage with them.
Psychographics: In addition to demographics, it is important to consider the psychographic traits of your target market. This includes their interests, values, lifestyles, and attitudes. Understanding the psychographics of your target market will help you create marketing messages that resonate with them on a deeper level.
Needs and preferences: Conduct market research to understand the specific needs and preferences of your target market. This will help you identify gaps in the market and develop products and services that fulfill those needs. For example, if your target market consists of busy professionals, you may want to consider offering convenient scheduling options and express treatment services.
Competition: Analyze your competition to identify opportunities and differentiate yourself from others in the market. Look for gaps in their offerings or areas where you can provide a unique value proposition to attract customers.
Consider conducting surveys or focus groups to gather insights directly from your target market.
Monitor industry trends and stay updated on the latest developments in the medical spa industry.
Build relationships with potential customers through online communities and social media platforms.
Regularly review and update your target market analysis to adapt to evolving customer needs and market trends.
By thoroughly understanding your target market, you will be able to develop a business plan that effectively targets and appeals to your ideal customers. This will increase the chances of success for your medical spa and help you build a loyal customer base.
Analyze Competition
When starting a medical spa, it is essential to analyze the competition in your area. By understanding the strengths, weaknesses, and offerings of your competitors, you can position your business effectively and attract your target market.
Firstly, identify the other medical spas or aesthetic clinics in your vicinity. Research their locations, services offered, and pricing structures. This information will help you gauge the level of competition and determine how your business can differentiate itself.
Determine the unique selling points (USPs) of your competitors . Look for what sets them apart from others and how they attract and retain their clients. This analysis will help you identify any gaps in the market that you can potentially exploit.
Visit their websites and social media profiles to gain insights into their branding, customer reviews, and engagement levels.
Read online reviews and testimonials to understand the customer experiences and satisfaction levels of your competitors.
Consider conducting secret shopper visits to experience their services firsthand and gain a deeper understanding of their approach and service quality.
Additionally, assess their pricing strategies and packages. Are they offering any discounts or promotions? Understanding their pricing structure will help you determine a competitive and profitable price point for your own services.
Lastly, analyze their marketing efforts . Examine their online and offline promotional activities, such as advertising, social media presence, and partnerships. Determine what channels they are using to reach their target audience and how successful these efforts are.
By thoroughly analyzing the competition, you can gain valuable insights into the market landscape, identify opportunities for differentiation, and develop effective strategies to attract and retain clients for your medical spa.
Define Products And Services
When starting a medical spa business , it is crucial to clearly define the range of products and services you will offer to your clients. Maintaining a well-defined list of services not only helps you attract your target market but also ensures that you have a clear understanding of the equipment and staff you will need.
Start by researching the demand for different services in your area. This will help you identify the most sought-after treatments and tailor your list of services accordingly. Consider factors such as age demographics, income levels, and lifestyle preferences of potential clients.
Once you have identified the most in-demand services, create a comprehensive list that outlines each treatment or procedure you will offer. This can include laser hair removal, Botox injections, chemical peels, microneedling, and more. Be specific in describing each service , including the duration, expected results, and any post-treatment instructions.
It's also essential to stay updated with industry trends to ensure you are offering the latest and most popular treatments. Consider attending conferences, workshops, and training sessions to expand your knowledge and skills.
Tips for Defining Products and Services:
Research and identify the most in-demand services in your area.
Create a comprehensive list of treatments and procedures, including specific details about each service.
Stay updated with industry trends and consider attending relevant conferences and training sessions.
Determine Pricing Strategy
Establishing the right pricing strategy is essential for the success of your medical spa. It requires careful consideration of various factors, including the cost of providing services, market demand, and the perceived value of your offerings.
When determining your pricing strategy, consider the following:
Cost Analysis: Conduct a thorough analysis of your costs, including equipment, supplies, and personnel. This will help you determine the minimum price you need to charge to cover your expenses and generate a profit.
Competitive Analysis: Research your competitors' pricing to gain insights into the price range in the market. While it's important to be competitive, avoid undervaluing your services as it may imply lower quality to potential clients.
Market Demand: Evaluate the demand for the services you plan to offer. If there is high demand and limited competition, you may consider setting higher prices. On the other hand, if the market is saturated, competitive pricing may be necessary to attract clients.
Perceived Value: Determine the perceived value of your services in the eyes of your target market. Factors such as the expertise and qualifications of your staff, the quality of equipment, and the overall experience you provide can influence the perceived value. Adjust your pricing accordingly.
Tips for Determining Pricing Strategy:
Consider offering different pricing tiers to cater to clients with varying budgets or preferences.
Develop attractive packages or bundles that combine multiple services at a discounted price to encourage clients to try more treatments.
Regularly reassess and adjust your pricing strategy based on market dynamics, cost fluctuations, and client feedback.
Determining the right pricing strategy may require some trial and error, but by considering the factors mentioned above and keeping an eye on the market, you can find a balance that maximizes revenue while maintaining competitiveness.
Develop A Marketing Plan
Once you have conducted market research, identified your target market, analyzed your competition, defined your products and services, and determined your pricing strategy, it is time to develop a comprehensive marketing plan for your medical spa. This plan will outline the strategies and tactics you will employ to attract and retain clients, and ultimately drive revenue for your business.
1. Clearly define your unique selling proposition (USP): Your USP is what sets you apart from your competitors and gives potential clients a compelling reason to choose your medical spa. Identify what makes your spa different and highlight those unique characteristics in your marketing materials.
2. Identify your target audience and tailor your marketing efforts: Based on your market research, create buyer personas that represent your ideal clients. Understand their demographics, preferences, and needs, and develop marketing strategies that will specifically target and resonate with them.
3. Use a multichannel approach: Utilize various marketing channels, such as social media, online advertising, email marketing, and traditional advertising, to reach and engage with your target audience. Each channel offers unique opportunities to connect with potential clients, so it is important to have a presence across multiple platforms.
4. Leverage content marketing: Create valuable and informative content, such as blog posts, ebooks, and videos, that positions your medical spa as an authority in the industry. Share this content on your website, social media platforms, and through email marketing to attract and engage with potential clients.
5. Implement strategic partnerships: Collaborate with other businesses or professionals whose services complement your medical spa. This could include partnering with gyms, salons, or nutritionists to offer bundled services or referral programs. These partnerships can expand your reach and attract new clients.
Tips for developing an effective marketing plan:
Set clear goals and objectives for your marketing efforts.
Allocate a budget for marketing activities and prioritize your investments.
Regularly monitor and analyze the performance of your marketing campaigns to adjust and optimize them as needed.
Stay up to date with industry trends and adapt your marketing strategies accordingly.
Stay consistent in your brand messaging and visual identity across all marketing channels.
By developing a well-rounded marketing plan, you can effectively promote your medical spa, attract a steady stream of clients, and ultimately achieve business success.
Create A Financial Plan
In order to successfully launch and operate a medical spa, it is crucial to create a thorough and detailed financial plan. This plan will serve as a roadmap for managing your business finances and ensuring its long-term success. Here are key steps to consider:
Estimate startup costs: Begin by identifying all the expenses associated with starting your medical spa. This includes the cost of equipment, leasehold improvements, licenses and permits, marketing, and initial inventory. Creating a comprehensive list of startup costs will help you determine the amount of funding you will need to secure.
Forecast revenue: Develop revenue projections based on your pricing strategy, target market, and services offered. Consider factors such as client volume, service popularity, and repeat business. It is important to be realistic and conservative in your revenue projections.
Outline expenses: Identify and estimate all ongoing expenses, including rent, utilities, supplies, insurance, employee salaries, marketing, and maintenance costs. Take into account both fixed costs (e.g., rent) and variable costs (e.g., supplies) to get a comprehensive understanding of your expected expenditure.
Create a cash flow statement: A cash flow statement helps you understand the inflow and outflow of cash in your business. It allows you to track how much money you have on hand, when expenses are due, and when revenue is expected. By creating and regularly updating a cash flow statement, you can ensure you have enough liquidity to cover expenses and manage your working capital effectively.
Establish financing options: Assess your funding options, such as bank loans, personal savings, or investor contributions. Determine the best financing mix and consider the impact of interest rates, repayment terms, and risk. Having a clear understanding of your financing options will help you make informed decisions while maximizing your financial resources.
Monitor and adjust: Your financial plan should not be static. Continuously monitor your financial performance and compare it to your projections. Regularly evaluate your expenses, revenue, and cash flow to identify areas for improvement and make necessary adjustments. Flexibility and adaptability are key to financial success.
Consult with a professional accountant or financial advisor to ensure the accuracy and feasibility of your financial plan.
Consider implementing a financial management software or system to simplify and streamline your financial tracking and reporting processes.
Regularly update and revisit your financial plan to reflect changes in the market, regulations, or your business goals.
Assess Legal And Regulatory Requirements
When starting a medical spa, it is crucial to thoroughly assess the legal and regulatory requirements to ensure compliance and avoid any legal issues down the line. Here are some important aspects to consider:
Licensing and permits: Research and obtain the necessary licenses and permits required to operate a medical spa in your area. Contact local and state regulatory agencies to understand the specific requirements and ensure you are in full compliance.
Medical supervision: Depending on the services you offer, you may need to have a medical professional, such as a licensed physician or nurse practitioner, to oversee certain treatments. Consult with your state's medical board to understand the requirements for medical supervision.
Medical spa regulations: Familiarize yourself with the regulations and guidelines specific to the operation of a medical spa. This may include adhering to infection control protocols, maintaining proper record-keeping practices, and ensuring patient privacy and confidentiality.
Insurance and liability: Obtain the appropriate insurance coverage, including professional liability insurance, to protect your business against any potential claims or lawsuits. Consult with an insurance professional who specializes in the medical spa industry to ensure you have adequate coverage.
Advertising and marketing: Understand the rules and regulations surrounding advertising and marketing for medical spas, including any restrictions on claims, testimonials, before-and-after photos, and the use of certain terminology. Ensure your advertisements and marketing materials comply with these guidelines.
Important Tips:
Consult an attorney specializing in healthcare law to ensure you fully understand and comply with all legal and regulatory requirements.
Regularly review and stay updated on any changes or updates to regulations and guidelines in the medical spa industry.
Maintain thorough documentation of all legal and regulatory compliance efforts, including licenses, permits, certifications, training records, and compliance policies.
By thoroughly assessing and addressing the legal and regulatory requirements, you can operate your medical spa with confidence, ensuring the safety and well-being of your clients while staying compliant with the law.
Determine Staffing And Operational Needs
Once you have completed the previous steps in developing your business plan for a medical spa, it is crucial to determine the staffing and operational needs for your spa. These factors play a significant role in ensuring the success and smooth functioning of your business. Here are some important considerations:
Identify the necessary staff: Determine the type and number of staff members required for your medical spa. This may include licensed medical professionals, such as dermatologists or registered nurses, as well as receptionists, estheticians, and support staff. Assess their skills and qualifications to ensure they align with the services you plan to offer.
Consider hiring and training: If you don't already have a skilled team in place, develop a hiring plan and create job descriptions for each role. Take into account the specific qualifications and experience required for each position. Once you have hired the staff, provide comprehensive training to ensure they are knowledgeable and capable of performing the services effectively.
Outline operational processes: Determine the operational processes required to deliver the services effectively. This may include scheduling appointments, managing inventory, maintaining cleanliness and hygiene, and implementing quality control measures. Develop efficient and organized systems to streamline these processes and ensure a seamless customer experience.
Consider hiring staff members who have experience in the medical spa industry. Their familiarity with industry standards and best practices can be invaluable in delivering high-quality services.
Ensure you comply with all relevant regulations and licensing requirements when hiring medical professionals. This is crucial to maintain the integrity and legality of your operations.
Invest in employee satisfaction and retention strategies. Creating a positive work environment and offering competitive compensation packages can help attract and retain talented staff members.
In conclusion, creating a business plan for a medical spa is essential for success in the industry. By following the nine steps outlined in this checklist, you can ensure that your business is well-prepared and positioned for growth. Conducting thorough market research, identifying your target market, analyzing the competition, and defining your products and services will provide the foundation for a strong business strategy.
Determining your pricing strategy, developing a comprehensive marketing plan, creating a financial plan, and assessing legal and regulatory requirements will help you navigate the complexities of the industry. Finally, determining your staffing and operational needs will ensure that you have the necessary resources to deliver high-quality services to your clients.
By addressing each of these areas in your business plan, you will have a clear roadmap for success and be well-equipped to bring your medical spa vision to life. Remember to regularly review and revise your plan as needed to adapt to changes in the market and industry trends. With proper planning and execution, your medical spa can thrive and provide valuable services to your clients.
$169.00 $99.00 Get Template
Related Blogs
Starting a Business
KPI Metrics
Running Expenses
Startup Costs
Pitch Deck Example
Increasing Profitability
Sales Strategy
Rising Capital
Valuing a Business
How Much Makes
Sell a Business
Business Idea
How To Avoid Mistakes
Leave a comment
Your email address will not be published. Required fields are marked *
Please note, comments must be approved before they are published